Vanhawks Valour: First Connected Bicycle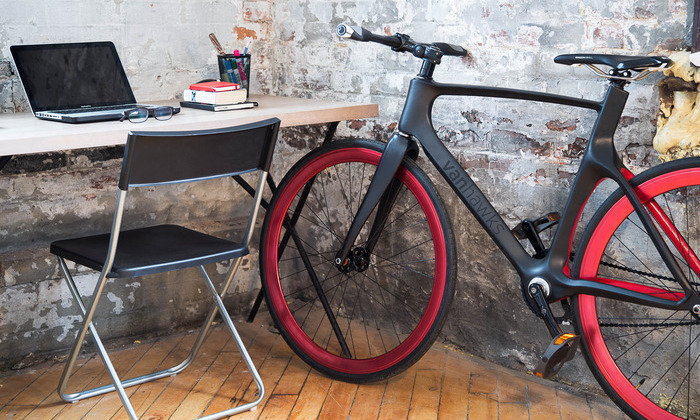 One of modern humankind's most classic methods of getting around, the bicycle, has gotten a 21st century makeover with the introduction of the Vanhawks Valour. The Valour is hailed as the first connected fiber carbon bicycle, and with it comes various integrated functions.
The Vanhawks Valor works in conjunction with one's handset to provide various connected functionalities, among them being navigation using LEDs embedded in the handlebars. The LEDs light up in increasing numbers the nearer one gets to their turn, providing eyes-on-the-road safety.
The handlebars also have the ability to vibrate when one begins to veer into traffic, adding an element of observation in one's blindspot. The bike collects data from cyclists' other Valour bikes, as well as one's own route, gathering information all the while.
The information can then be accessed later on using the smartphone app, with cyclists being able to see the particulars of their trips broken down into numbers. The project has been funded through Kickstarter, blowing through its goal with 15 days left to go. The latest stretch goal added a free disc brake option to the bike.
SOURCE: Kickstarter