Van Der Led WM2 Cellphone Watch - seriously, who is this Van Der Led guy?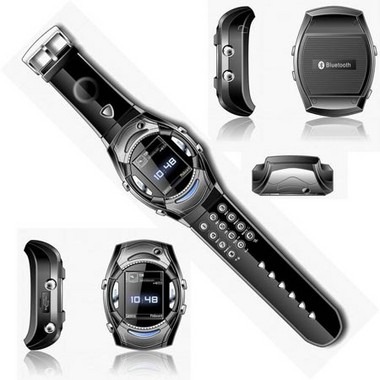 So first it was those new notebooks I told you about the other day, the Jisus ones, and now the guy is cranking out a very fashionable cell phone watch. The WM2 is due out on April 14th and boasts a 1.3-inch 260k color touchscreen.
Other features of this watch include Stereo Bluetooth and 1GB of storage for MP3 or MP4 files. You'll also get about 5 hours of talk time or 240 hours of standby (regular watch) time.
The biggest downside of this watch is the $471 price tag. Then there is the fact that this guy or company has come out of the blue, announced two fairly cool products, with this watch only being shown in shiny concept drawing stages, and has yet to have a product actually released. I'm sorry but this many cool products being announced this quickly throws up the "Fishy" flag in my brain. However, if this watch/cell phone actually does come out and it really does look as cool as the picture and it works in the US, It would definitely be worth the asking price.
[via Geekologie]