Vampire: The Masquerade - Bloodlines 2 revealed after 15 years of waiting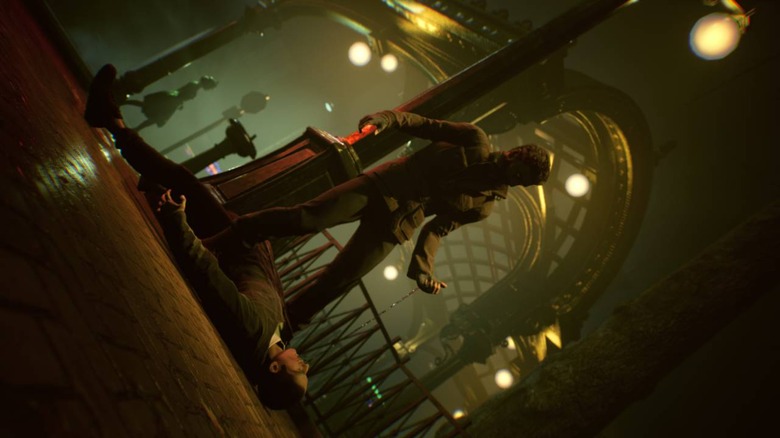 15 years after it first debuted, Vampire: The Masquerade – Bloodlines is getting a sequel. Bloodlines 2 was revealed at GDC by Paradox Interactive – which now owns the rights to the tabletop RPG Bloodlines takes inspiration from – and Hardsuit Labs, which is acting as the developer on the game. After going a decade and a half without any real mention of a sequel, fans of the original were probably thinking the game would never get a follow up, which makes this announcement a pretty pleasant surprise.
Though the original Bloodlines wasn't exactly a hit when it first released in 2004, it's become something of a cult classic over the years. Take a look at the game's Steam listing and you'll see a lot of positive reviews, despite the fact that the original Bloodlines was a bit too ambitious in its scope and rough around the edges as a result. Even though Bloodlines isn't one of the powerhouse franchises we're used to seeing these days, it makes sense that Paradox would want to revisit it given the soft spot a lot of people seem to have for it.
Bloodlines 2 will be set in Seattle, a departure from the Los Angeles setting of the first game. You'll play as a vampire (obviously) at the center of what sounds like a city-wide faction war. "Created in an act of vampire insurrection, your existence ignites a blood war among the vampire factions who run Seattle," Paradox writes in its announcement of Bloodlines 2. "To survive, you'll choose a clan and enter into uneasy alliances with the competing factions in a world which will react to every choice you make."
Paradox also revealed that Brian Mitsoda, pegged as the creative mind behind the first Bloodlines game, will be returning for this outing. You can hear Mitsoda and others talk about the games during the Paradox GDC keynote, which is embedded above. In the 15 minute video, the group talks about a variety of different things, such as the decision to move location to Seattle and some of the gameplay mechanics Bloodlines 2 will offer.
Unfortunately, those of you who are excited by this announcement have a while to wait before Bloodlines 2 is out. Paradox has set a 2020 release window for the game, and while that isn't very specific, Bloodlines 2 is up for pre-order on Steam right now for $59.99. There's also an $89.99 Blood Moon Edition available for pre-order, which includes the Season of the Wolf DLC pass.