Valve suggests Half-Life: Alyx is just the start of the franchise's return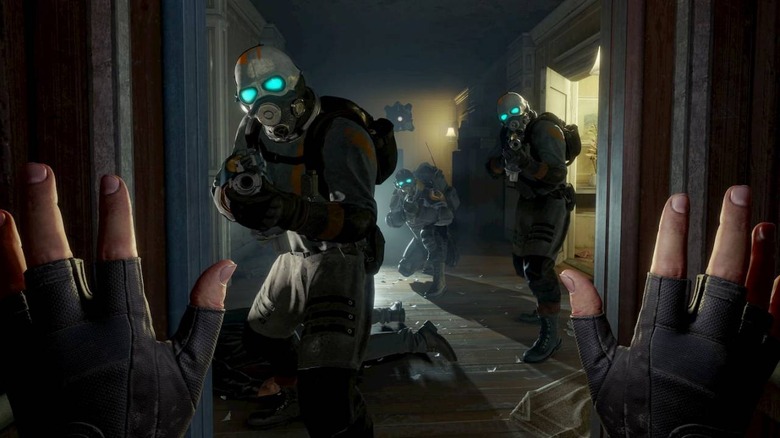 Yesterday, Valve officially unveiled Half-Life: Alyx, a new VR game that's more or less reviving the much-loved franchise from dormancy. While fans have been waiting more than a decade for Half-Life 3, it's clear at this point that Half-Life: Alyx is not that fabled game. Instead, it's set between the original Half-Life and Half-Life 2, giving us insight into Alyx Vance's efforts against the Combine between those two titles.
However, those of you hoping for more beyond Half-Life: Alyx may not be disappointed. Though Valve has spent a long time away from the Half-Life series, it seems the company is treating this as a return to the franchise. That means Half-Life: Alyx may not be a one-off release, and we might see more from the Half-Life series in the future.
All that depends on the reaction to Half-Life: Alyx, though. Speaking to The Verge, Valve's David Speyrer said that the company would "love to continue pushing forward," after Half-Life: Alyx releases next year. Here's his full response to the question of whether or not fans should expect more to come for the Half-Life series in the future:
Yes. It's probably no surprise that many people at Valve have been wanting to get back to the Half-Life universe for a long time, and this experience has only reinforced that. In the process of creating Half-Life: Alyx, we've had to explore new ways to tell stories with these characters and this world, and we've discovered a lot of new gameplay experiences that go beyond what we've been able to do before. Of course, we'll have to wait and see how people react to Half-Life: Alyx once it's out, but we'd love to continue pushing forward.
Whether or not that means we'll see Valve stick to VR is up in the air – indeed, Speyrer artfully dodged a question about the possibility of future Half-Life games being exclusive to VR by talking about Half-Life: Alyx's compatibility with any headset that connects to a computer instead.
Yesterday, Valve confirmed that while Half-Life: Alyx was developed as the star game for its Index headset, it'll also work with Vive, Oculus Rift, and Windows Mixed Reality headsets. Those who own an Index will get the game free, perhaps tempting those who are in the market for a headset over to the Index. Half-Life: Alyx will be launching at some point in March 2020, and we'll probably learn plenty more about it before then.