Valve job listing points to potential hardware offering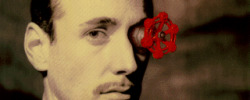 Last month, a rumor arose indicating that Valve was working on a "Steam Box" designed to rival console experiences. The company was said to be looking to use powerful PC hardware, like an Intel Core i7 and NVIDIA graphics card, and pairing it with a customized software experience. The box wouldn't be locked down though, with Valve hoping to establish a hardware set of minimum hardware guidelines for developers. Engadget has spotted a job listing that adds further credence to the rumor, with Valve looking for an electronics engineer.
Valve quickly denied the Steam Box rumor, but sources say that Valve showed off the hardware in closed door meetings with various manufacturers, among others, at CES 2012. This new job listing indicates that something is afoot, with the company "developing hardware to enhance" their gameplay and software experiences.
The listing notes that that the applicant wouldn't be working on "me-too mice and gamepads", with Valve developing "whole new gaming experiences." Part of the job would involve working with prototype hardware, with Valve ideally looking for someone with "ARM / X86 system design" experience, as well as power and thermal management.
Part of the previous rumor was also that Valve were working on a new kind of controller for their Steam Box. A patent application unveiled a proprietary controller that would allow interchangeable controls, like analog sticks and new buttons. That could be what Valve are alluding to in their job listing.