Valve Index will be in short supply thanks to coronavirus outbreak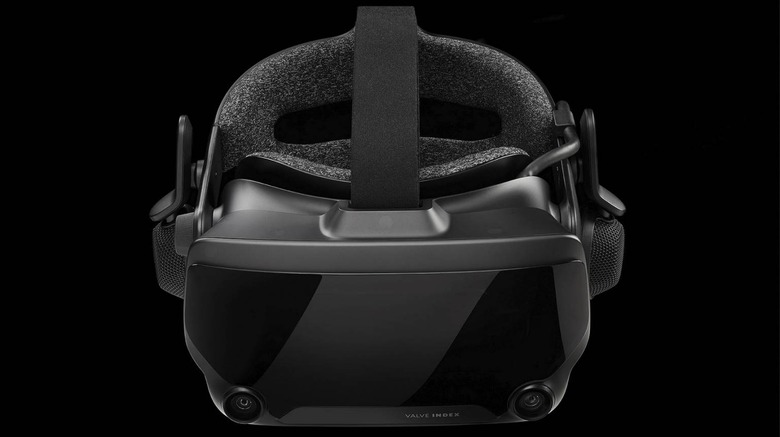 As the release of Half-Life: Alyx quickly approaches, Valve has been having a difficult time keeping the Index VR headset in stock. The Index has been consistently sold out in many regions around the world, and unfortunately, it doesn't look like things are going to get much better. While Valve does plan to restock the Index before the release of Half-Life: Alyx next month, it's definitely tempering expectations when it comes to how many headsets it'll have on hand to sell.
In a statement to UploadVR, Valve said that Index production is being impacted by the coronavirus outbreak, which means that even when the company restocks the headset, it won't have as many units as originally planned. That, unfortunately, means that even when the Index returns to Steam, it'll probably sell out quickly. Check out Valve's full statement below:
With Half-Life: Alyx coming March 23rd, we are working hard to meet demand for the Valve Index and want to reassure everyone that Index systems will be available for purchase prior to the game's launch. However, the global Coronavirus health crisis has impacted our production schedules so we will have far fewer units for sale during the coming months compared to the volumes we originally planned. Our entire team is working hard right now to maximize availability. To receive a notification as soon as the Valve Index is back in stock, please visit Steam and click "Notify Me."
Unfortunately for Valve, the coronavirus outbreak is impacting Index production at the worst possible time. Half-Life: Alyx is out on March 23rd, 2020, and though it isn't exclusive to the Index, it is being positioned as the headset's killer app. Being the first Half-Life game in more than a decade, there are a lot of people excited for the game, and since it comes free with Index purchases, demand for Valve's VR headset has been high.
For a number of weeks, the Steam Store listings for Index show all of its bundles as out of stock, with the "Add to Cart" button replaced by a "Notify Me" button. Hopefully those buttons will turn green again soon, but when they do, it sounds like you'll have to act fast if you want to pick up an Index ahead of the launch of Half-Life: Alyx.