Valve Index VR headset fully detailed: Price, specs, release date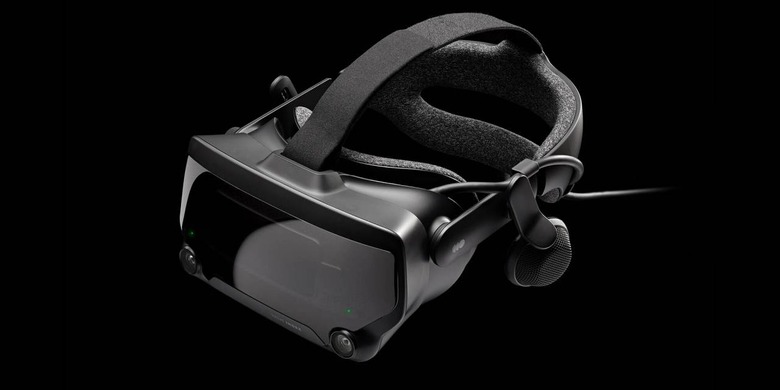 Back at the end of March, Valve revealed – or at least teased – the Index, a new VR headset it's been working on behind the scenes. That teaser didn't come with any significant information on capabilities or hardware requirements, but it did suggest that we could look forward to learning more in May. With May now just around the corner, Valve announced today that the headset will go up for pre-order tomorrow.
In doing so, it also dumped a ton of new information on the headset. As it turns out, the Index is targeting the high-end VR segment – while other companies might be looking for ways to make VR less expensive (or at least more accessible), the Valve Index is a high-end headset with a high-end price tag. Valve will offer the Index in a bundle with controllers and two base stations that costs $999, though you can also buy those components individually if you wish.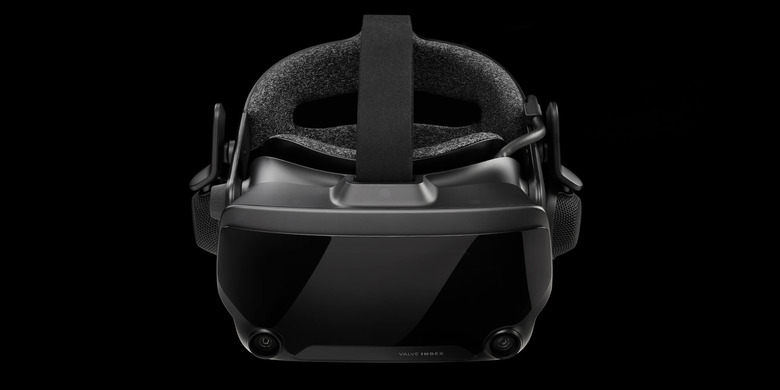 Valve has set up an in-depth page for the Index on its website in which it lists the specifications for the headset. You can see full specifications in the image below, but obviously, the display specs immediately jump out. Valve says that the Index uses dual 1440 x 1600 LCDs, just like the VIVE Pro does. The difference between the Index and other VR headsets, Valve claims, is in its "optimized pixel layout," which serves up 50% more subpixels than OLED.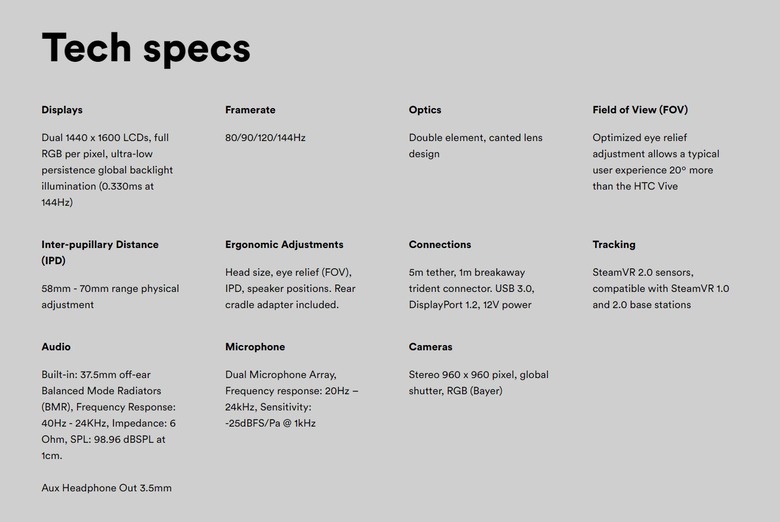 This, in turn, leads to a better fill than OLED, which reduces the screen door effect that plague some VR games. Valve doesn't claim that the screen door effect is gone entirely in the Index, but any reduction will certainly help with immersion. The Index also runs at 120Hz and will be backwards compatible to 80Hz and 90Hz, but it also features an experimental 144Hz mode that should help with realism and eye comfort.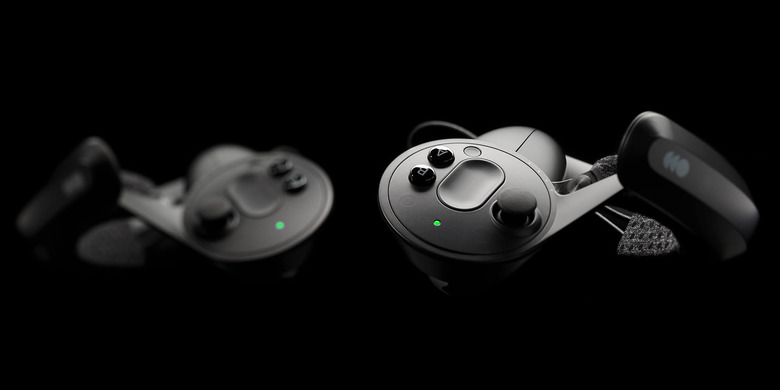 Also helping with realism and immersion, Valve claims, are the Index's headphones, which are actually suspended off-ear. Not only do off-ear headphones help with comfort, but Valve also says that it'll feel like audio is coming from the world around you without sacrificing sound quality.
Despite this big info dump, Valve isn't ready to reveal everything just yet. The company says that the Index will offer a front expansion slot – or "Frunk" as it's being called – and though we know it'll have a USB 3 Type-A port, full specifications won't be coming until later down the line. We also learned that the Index's two controllers will use 87 sensors each to track finger and hand movement and even pressure. They'll also be able to determine trajectory and velocity when you throw something in-game, which is a nice touch.
All of this sound great, but we're left wondering if people are going to shell out $1000 for the Index VR Kit. On top of that, users will also need a capable gaming PC that has at least 8GB of RAM, a dual-core CPU with hyperthreading, and either an NVIDIA GeForce GTX 970 or an AMD RX480 or better. We'll find out soon enough, as pre-orders open up tomorrow on Steam and the headset begins shipping out on June 28th.