Valve Index just sold out thanks to Half-Life: Alyx (VR)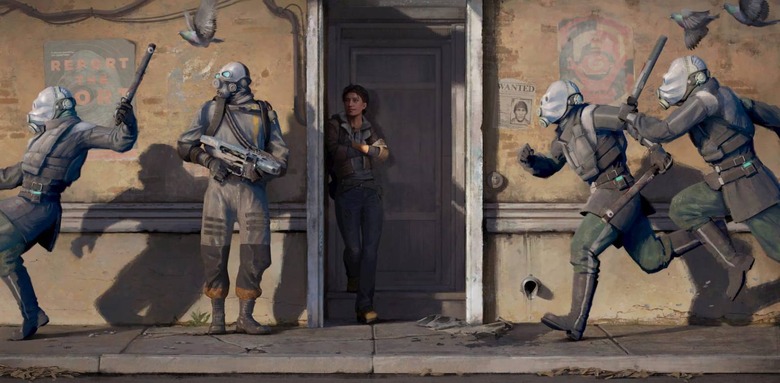 Half-Life: Alyx – the first Half-Life game we've seen in more than a decade and the flagship title for Valve's Index VR headset – is on the horizon. It was revealed back in November with a March release date, and it seems to have people excited right now. The Valve Index is apparently sold out in pretty much every region where it's available, so if you were hoping to pick up a headset in anticipation of Half-Life: Alyx, good luck.RoadtoVR reports that with very few exceptions, all Index packages are sold out worldwide at the moment. RoadtoVR tracked the five different configurations the Index is available in – the full kit (which includes the headset, controllers, and base station), headset and controllers, headset only, controllers only, and base station only – and found that they're mostly sold out in the 31 regions where the Index is available.
Japan stands as the sole exception to that, where the headset and controllers and headset-only packages are still available for purchase. If you live anywhere else in the world, it looks like you're stuck waiting for Valve to restock inventory. At the moment, there's no indication of when that might happen.
A visit to one of the Valve Index listings on the US version of Steam does indeed show that all configurations of the headset and its accessories are currently sold out. The listings are accompanied by a "notify me" button that prospective buyers can use to submit their email address and get a notification when the headset and its accessories are back in stock.
This could be a make-or-break moment for Valve and its VR headset. It's clear that people are excited enough by Half-Life: Alyx that they want to buy an Index, and if Valve can't fulfill that demand, it could miss out on a very lucrative window for the headset. We'll see what happens from here, but for now, Index sales have ground to a halt, and that's never a good thing.