Valve Index got a major sales boost from Half-Life: Alyx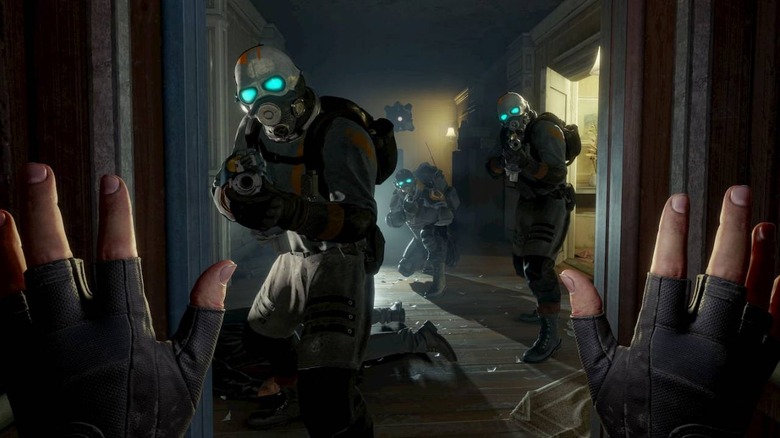 Late last year, Valve announced Half-Life: Alyx, which constituted something of a risk on the company's part. By the time it releases, Half-Life: Alyx will be the first game in the beloved Half-Life series in nearly 13 years, and in making Alyx a VR game, there was certainly the potential for backlash from a significant portion of the fanbase. As it turns out, though, it seems that Half-Life: Alyx brought the Steam Index a significant boost in sales.
According to SuperData's XR Q4 2019 report, Valve sold 103,000 Index headsets during the final quarter of the year. That may not seem like much when compared to the Oculus Quest and PlayStation VR, which respectively sold 317,000 and 338,000 units during the same period, but it is pretty impressive when we look at the year as a whole. According to SuperData's numbers, the Index only sold 149,000 units throughout the entire year, meaning that most of its sales came in the final quarter of the year.
Half-Life: Alyx was announced in November, and though it'll be compatible with a wide variety of VR headsets, Valve is clearly positioning the game as the Index's flagship title. It's obvious that Half-Life: Alyx gave the Index a significant sales boost in Q4 2019, with SuperData calling out the game specifically in its report.
Of course, we don't really need a report like this to tell us that the Valve Index is currently selling really well, as it's sold out in nearly every region where it's available at the moment. SuperData suggests that the Valve Index would have pulled in more than 103,000 sales during the quarter were it not for these inventory issues, which Valve will definitely want to sort out as we get ever closer to Half-Life: Alyx's March release date.
A quick look at the Steam page for the Index and its various configurations doesn't paint an encouraging picture on that front, as all of them are still sold out. We'll see if Valve can restock the Index soon, so stay tuned for more.