Valve Announces Portal VR Game, Dubbed The Lab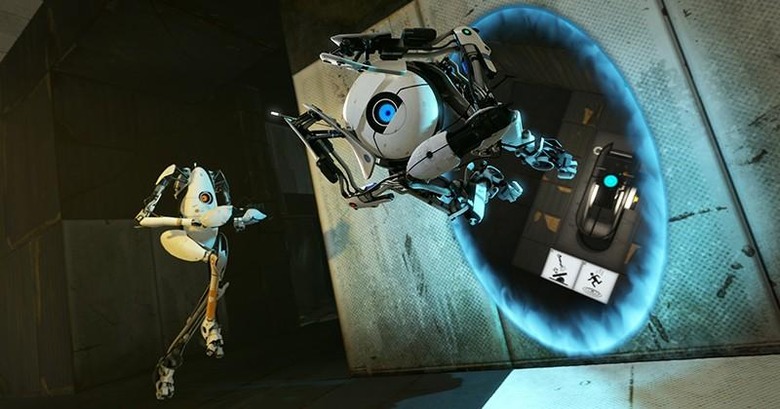 Valve is known for a lot of different things. Their popular Steam platform, releasing games on their own schedule, and their inability to count to 3, among other things. Well, fans of the Portal series should be excited to hear that Valve is releasing a new entry into the series. But don't expect to see the number 3 attached to it.
Last month, Valve released their SteamVR Performance Test, which measured your computer's ability to smoothly run games on a Virtual Reality headset, such as the HTC Vive. The test brought us back to the Portal universe for the first time since the conclusion of Portal 2. Unfortunately it was little more than a benchmarking tool, and didn't really give you the opportunity to truly experience Portal.
Next week Valve will be presenting at the annual Game Developers Conference. There, they will be formally unveiling their "compilation of new VR experiments" called The Lab. The Lab will take place inside of Aperture Laboratories, which if you think about it, is the perfect place to get a grasp on the potential of virtual reality.
Valve has given us little other information about The Lab, but we do know that it will be released for free sometime this Spring on Steam. I'll be reporting live from GDC next week, so I'll be sure to grab some hands-on time with it, and report back.