Valkyria Chronicles Heads To Nintendo Switch Next Month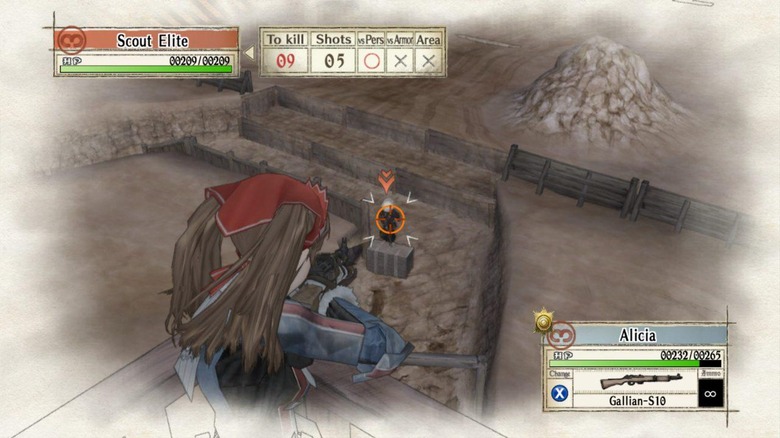 If you're a fan of tactical strategy games and you happen to own a Nintendo Switch, you have a lot to look forward to in the upcoming weeks. With Valkyria Chronicles 4 scheduled to go live on the Switch eShop later on in the month, Sega has revealed that it's also bringing the original game to the platform as well. The port of the original Valkyria Chronicles won't be launching until we're into October, so there'll be a little bit of a delay between the two titles.
More specifically, Game Informer reports that the original Valkyria Chronicles will launch on Switch on October 16. Sega revealed the port during PAX yesterday, and the company said there'll even be a discount for those who already own Valkyria Chronicles 4 on Switch. Assuming you do, you'll save 25% off the game's $19.99 price, which isn't too bad considering the quality of the original Valkyria Chronicles.
It's been more than 10 years since Valkyria Chronicles first launched on PlayStation 3. In the time since then, it's come to a couple additional platforms, first to Windows in 2014, and then to PS4 in 2016. For its PS4 release, the game was remastered to run in 1080p at 60 frames per second.
Sega didn't say whether or not the Switch version will be the original game as it appeared on PS3 or if it'll be the same remastered edition the PS4 received. It's probably best to expect the original game instead of the remaster, as the Switch may not be capable of running the game at a consistent 1080p60.
If you missed Valkyria Chronicles on the PS3 and PS4, the Switch version might be worth picking up, especially if you're a you like tactical RPGs. We'll probably learn more about the port as we get closer to October, so stay tuned for that.