Vaio Windows 10 phone announcement set for Feb 4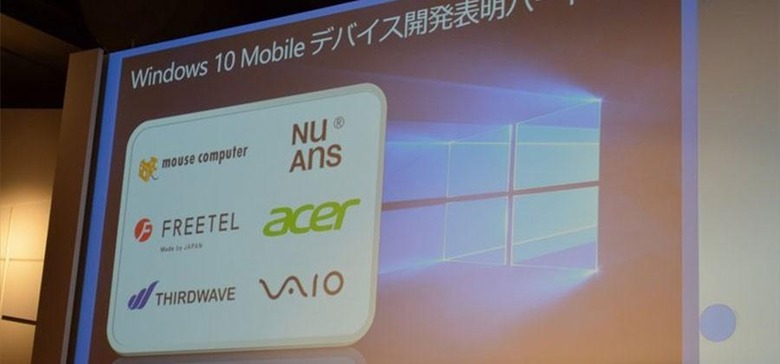 Vaio has made its intention to unveil a new Windows 10 powered smartphone in the next few days official. The announcement will come on February 4, only two days from now. The new smartphone will be unveiled at an event hosted by Vaio president Ota Yoshimi and Microsoft's Japanese president.
NTT DoCoMo managing director Takagi Kazuhiro will also be on hand at the event. The designer of Sony tablets before Vaio left the Sony umbrella will also be at the event. Presumably, that designer, only called Mr. Tsuyoshi, is the designer of the new smartphone.
It's no surprise that Vaio is working on a Windows 10 smartphone, its plans were revealed on October 2015. At the time, the intentions were announced Vaio noted this would be a mid-range device aimed at corporate users.
The device also promised support for Continuum for phones hinting that it would have a processor of at least Snapdragon 617 capabilities. The Windows 10 phone market isn't exactly booming, but there is a spattering of new devices. Word surfaced recently that Xiaomi would make both an Android and a Windows 10 version of its Mi 5 smartphone. All details of the new Vaio smartphone are expected in two days at the event.
SOURCE: WMpoweruser