When Sony sold off its VAIO PC brand, it was presumed that the new VAIO company would busy itself with only PCs. Last year, however, the Japanese company unveiled its first ever smartphone, unsurprisingly an Android mobile device. Now it's unveiling its second, and, as the rumors have suggested, it is indeed running Windows 10 Mobile. VAIO Phone Biz, as it is called, is clearly designed for the business man or woman, but with less than "serious business" specs but with a lot of business-class looks.
The Phone Biz runs on a Qualcomm Snapdragon 617, a mid-range processor running at 1.7 GHz. This could have some serious implications down the line. VAIO advertises the smartphone to support Continuum for Phones, making it perhaps the first to take advantage of Microsoft's more relaxed requirements. But considering you'd be running apps on a larger screen in that mode, there might be some performance hits. It does have 3 GB of RAM and 64 GB of expandable memory at least. The screen is a plain 5.5-inch 1080p one.
The rest of the features would match with most mid-tier smartphones these days. Cameras are at 13 and 5 megapixels, back and front respectively. The battery is a rather measly 2,800 mAh. And it supports a variety of LTE bands, not to mention LTE-A, to make it compatible with any Japanese carrier.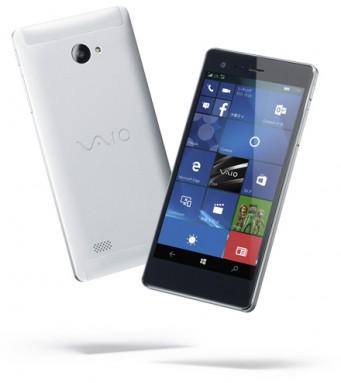 In terms of design, the VAIO Phone Biz is a plain as plain can be, with almost no embellishment or standout external features. It is all aluminum, however, an has tempered glass, which gives it a pinch of premium looks. It is almost as an assuming as a Sony Xperia, if not for the slightly curved back. The minimalist design of the smartphone might have been intended to appeal to an older, professional crowd.
VAIO is selling the Phone Biz unlocked and hasn't announced any carrier partnerships, which could hint at some reservation on carrying a Windows 10 Mobile device. It is priced at 50,000 yen, roughly $430, which just about hits the higher end of the mid-range spectrum. Considering how conservative VAIO has been in bringing its products to the US, it might be some time before it crosses the ocean, if at all.
SOURCE: VAIO