Vail Resorts Awarding Real Life Achievements This Season with EpicMix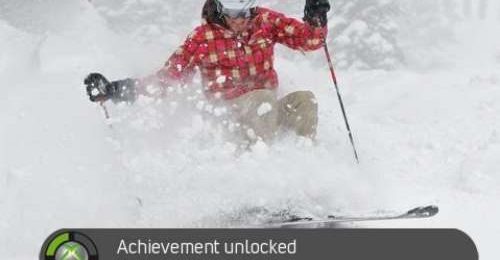 Microsoft's Xbox LIVE features one of the most engaging parts of video games: Achievements. Rewarded to gamers who accomplish something outlined by the video game's designers, they provide gamers the ability to brag, as well as accrue points into their total Gamerscore. Sony has their own system for PlayStation Online, seen in Trophies. Incorporating Achievements has always just been a pipe dream, and Foursquare managed to get pretty close with their Badges system, but Vail Resorts is about to take it to the next level.
EpicMix is a program that automatically tracks different characteristics of a single person. It manages this by using an RF tag located on season passes and PEAKS lift tickets. This RF logo will transmit data as you ride certain chair lifts, travel down mountains, as well as when you ride slopes. It will also track how high you've gone. All of this information is then translated onto EpicMix's site, and then displayed there. If you manage to do enough to warrant the unlocking of an Achievement, it will show there on the site. Mobile versions of the site are currently in development.
The first to get the EpicMix treatment will be Keystone, which is scheduled to open on November 5th. The other Vail Resorts that will be getting the Achievements will be Beaver Creek, Breckenridge, Keystone, Vail, and Heavenly. Frequent users of the slopes will not only be able to receive Achievements, but also gain levels, and earn points. To make it better, Vail Resorts says that gaining enough points and reaching certain levels will unlock "unique rewards and benefits."
[via Kotaku]