V-Moda vamps out another set of headphones with the Revamp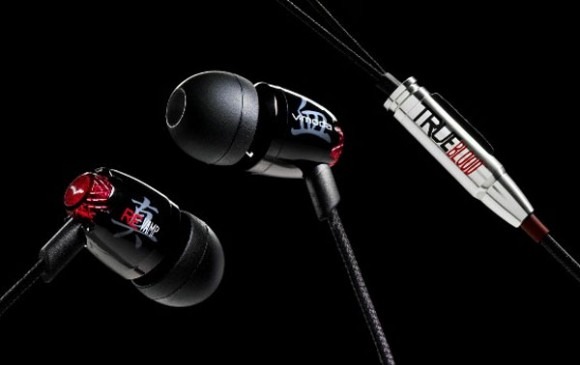 I have used V-Moda headphones in the past and I can say from experience that they sound really good. I am not a big fan of over the ear headphones though. I prefer the in-ear style that can block sound and have a remote for my iPhone as well. V-Moda has added a new set of headphones to its True Blood branded line to go along with the V-80 True Blood headphones that we talked about a while back.
The new Revamp headphones are in-ear style and they have a universal one-button mic that will work with the iPhone, Android, and other smartphones that use a 3.5mm port. The single button should allow you to control your music and answer phone calls too. The earphones also use V-Moda Active Flex detachable sport ear hooks.
Those earhooks will help keep the earphones in your ear when you are active. V-Moda uses the soft and snug fitting BLISS 2.0 ear tips to block outside noise. The Revamp ships with four different sizes to fit just about anyone. The Revamp headphones will normally sell for $120, but they will go for $99.99 during the fourth season of True Blood.