V-MODA Remix Remote headphones unveiled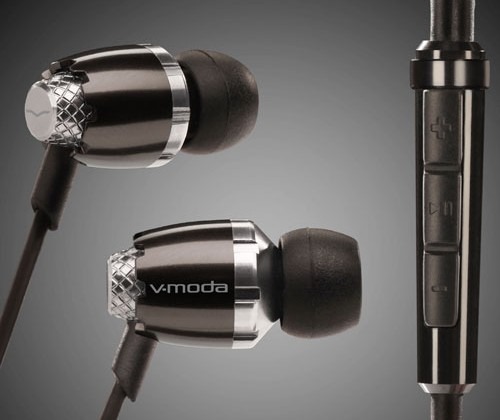 V-MODA has been around making high-end headphones for a while now. The company makes headphones that offer audiophiles more sound quality and better bass. The company is back with its latest set of headphones called the Remix Remote.
The headphones are in-ear style and is a newly redesigned version of the firms original in-ear headphones designed specifically for the iPhone, iPod, and Mac notebooks. The drivers used inside the headphones are optimized for bass and clarity.
The remote control for track and volume is located on the cable and features a built-in mic to let iPhone 3GS users make and receive calls hands free. The remote has three buttons and the drivers are 9mm V-MASQUE neodymium units. The headphones have a BEAT-PORT airflow system to improve the soundstage. The Remix Remote headphones are available at the Apple retail stores now for $99.99 and will be offered online starting in March.