V-MODA M-200 over-ear studio headphones can be customized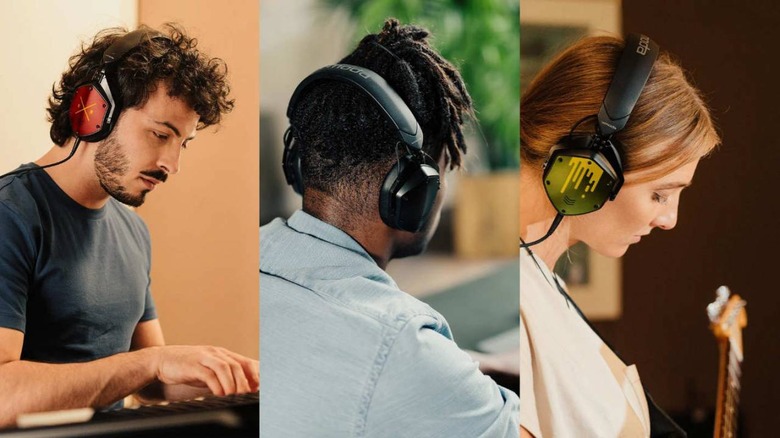 High-end audio company V-MODA has launched M-200, its new pair of studio headphones. The model packs an over-ear design and a level of quality that'll appeal to audiophiles and anyone who works with audio at the professional level. The M-200 packs 50mm drivers and what the company calls 'clear and neutral' audio quality that makes it easy to pick out the smallest sounds.
The V-MODA M-200 are closed-back, over-ear studio headphones featuring a noise-isolating design alongside an adjustable headband, a balanced cable on a single side of the headphones, and a careful weight distribution that is said to make the model comfortable enough to wear for hours on end.
The model's headband is described as broad; the ear cups feature PU leather and a sweat-resistant design alongside memory foam cushions that are magnetically attached (and therefore removable). The inclusion of a folding CliqFold hinge means the model can be stored in a compact case when not in use.
The case closes with a zipper and includes a carabiner for attaching it to a bag or similar gear. Other features include a huge 5 to 40,000Hz frequency response and 101.5dB @ 1kHz 1mW speaker sensitivity. The included cable has a SpeakEasy 1-Button Mic Cable for taking calls, but buyers can optionally get other cables, such as the CoilPro Cable, BoomPro Microphone, SpeakEasy DAC/AMP Lightning Cable, and a simple audio-only cable.
As mentioned, the new M-200 are customizable. Buyers can treat the large ear cups as a 'canvas,' according to the V-MODA, which gives the option to have laser-engraved shields installed; there are also different aluminum shield colors, plus buyers can upload their own design. The model is available for $350 USD — shipping will take two to three weeks.