V-MODA M-100 crowdsourced headphones now shipping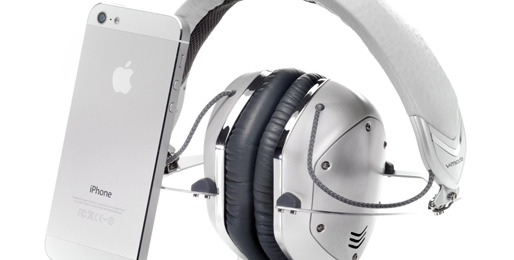 Back in October, we first heard about V-MODA's M-100 "crowdsourced" headphones. They're unique in a way that allowed a group "of audiophiles, editors, producers, and DJs" come together to bring the best features to a single pair of headphones. The company has announced that these new music muffs are shipping now for $310.
V-MODA says they used "the most unique design process" when making the M-100 headphones. They come with 50mm Dual-Diaphragm drivers, as well as no artificial sound processing whatsoever. The phones also have dual-inputs with the company's own V-CORK seals, as well as two kevlar-reinforced cables that are an improvement over the company's older models.
V-MODA also boasts about the durability of the M-100 headphones, claiming they can survive 70+ drops on concrete, and have "virtually indestructible" SteelFlex Headband. Plus, the 45-degree plug strain relief can bend more than 1 million times, which is over 100-times the industry standards, according to the company.
The M-100 headphones are available now in limited quantities for $310, and come in either Matte Black Metal, Shadow, or White Silver. They're also available at Amazon.com and several other retailers that carry headphones worldwide, including Europe and Asia. Get 'em while they're still hot.