V-MODA Faders by Ear Armor metal earplugs block sound with metal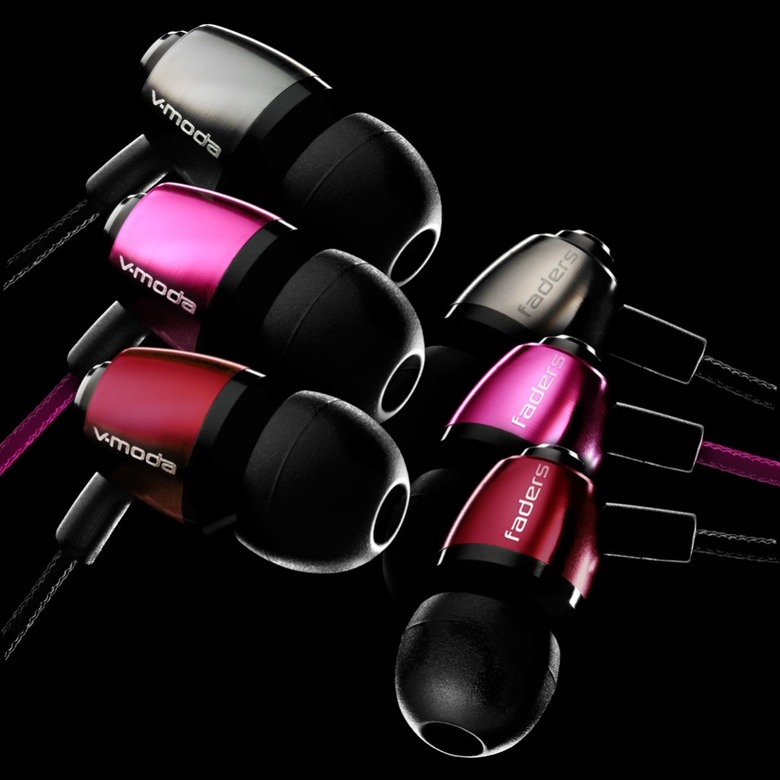 When you first get a glimpse of these little pieces of hardware, you may well mistake them for earbuds for listening to your high-fidelity soundscapes – what they are instead is earPLUGS of the highest quality, made for protecting your ears from sound evil! You'll find that these earplugs earn their name Ear Armor by being made of top grade metals and silicone fittings that V-MODA notes are medical-grade. You'll get harmful noise reduced by 12 dB evenly across the frequency sound spectrum as the rest of the sounds (the ones you want to hear) remain crystal clear.
These little plugs sit in your ear all comfortable like complete with metal casings (none of that touching the innards of your ear, of course. The silicone bud is what holds the bud in place and blocks the sound while the metal is a lovely shiny color that'll make sure you're looking fashionable as you keep your eardrums safe. The idea for these buds came from a mister Val Kolton, V-MODA founder and accomplished DJ, found that a startling number of teenagers had some degree of hearing loss: one in five American teenagers.
"Most earplugs simply sound like you have mud in your ears, even expensive custom-fitted sets costing hundreds of dollars don't have the clarity and highs. Additionally, after DJing for years with custom earplugs, I experienced first-hand that they can cause ear canal problems similar to using Q-tips. Worst of all, these expensive products easily fall out and get lost. Faders are affordable, comfortable, sleek, fit everybody, and most importantly they help protect your hearing while still allowing you to rock out and enjoy concerts, clubs, or any loud event." – Kolton
What you've got here is a $15 pair of hearing loss defenders. You can get them in three different colors, Gunmetal, Rouge, and Pink, and each pair comes with three sizes of "BLISS 2.0" silicone fittings for all sizes of ear holes. And not only that, any order over $50 at the V-MODA store will get you a free pair of Faders – for a limited time only. AND check this out:
A portion of all proceeds go to the In The Loop Foundation, a non-profit organization founded by Kolton to help educate and promote the practice of safe sound.
So says the man himself, Van Kolton! Go grab yourself a pair right this second at the V-MODA store right the heck here: http://v-moda.com/Faders/ And don't hesitate to pick your humble narrator up a pair of reds!