V-MODA 3D-prints $40,000 headphones with gold plates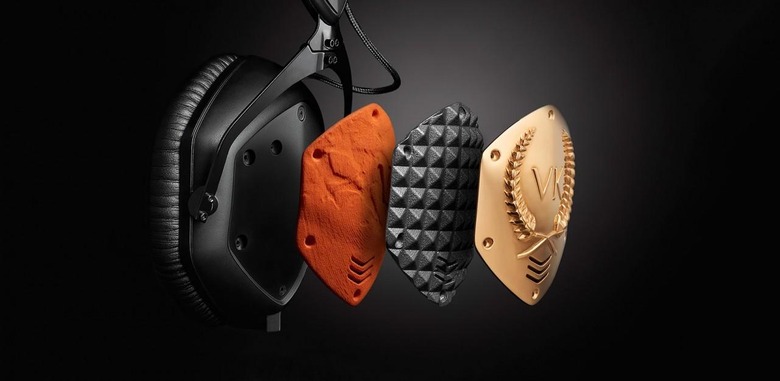 V-MODA announce their team-up with 3D printers to bring the most uniquely customizable headphones ever to the public. These headphones will have custom-designed shields made of a wide variety of materials, making them anywhere from $200 to $40,000 apiece. While V-MODA have been making laser-engraved shields for their headphones for many years, now they're going the extra mile. Now you're going to have the ability to make some of the strangest designs ever, in full 3D, in materials you'd never otherwise have jammed in a pair of cans.
V-MODA's "Forg3D" system allows users to create their own headphones online. First they'll select a base color, then select a 3D shield material, then choose their design and monogram. Or they can upload their own design – that bit is in Beta mode for now.
This system works with a wide variety of materials, including precious metals. This includes sterling silver, solid 14k gold, 14k rose gold, 14k white gold or platinum – whatever your heart might desire and pocketbook might be able to handle.
Pricing on precious metal 3D printing for V-MODA headphones is as follows – behold the luxury:
Sterling Silver: $430 for on-ear, $650 for over-ear shield kits; $620 with XS, $900 with Crossfade M-100.
Solid Gold: $4,000-5,500 for on-ear including XS, $9,000-12,800 for over-ear including Crossfade M-100;
Platinum: $12,000-16,000 for on-ear including XS, $27,000-40,000 for over-ear including Crossfade M-100.
V-MODA also has a number of raw, thorium, and gold-plated metals. V-MODA custom 3D-printed plates are coming in raw brass and raw bronze that patina over time as well as brilliant rhodium plated, 14k gold plated, and 14k rose gold plated materials.
Pricing on these materials are $180-$330 for on-ear, $350-$550 for over-ear shield kits; $370-$520 with XS, $600-$800 with Crossfade M-100.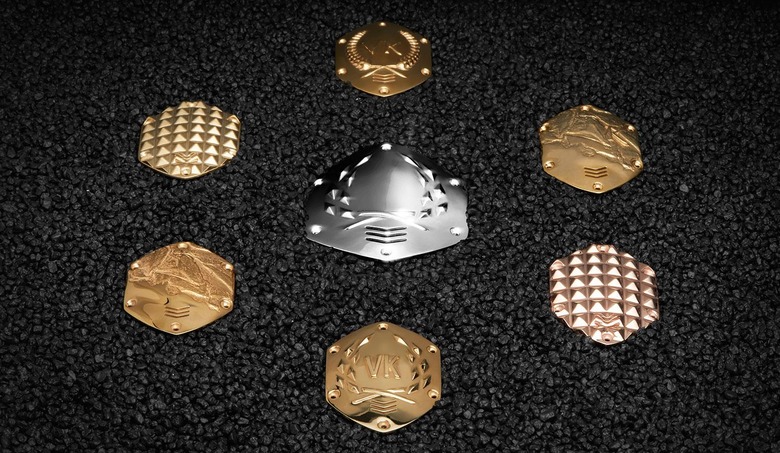 Kits are also available in Stainless Steel and Fiber. Pricing on Stainless Steel 3D-printed kits are anywhere from $100 to $400. Fiber – available in nine matte and vibrant colors, costs anywhere from $40 to $270 USD.
This whole collection is available from V-MODA as of this week. Have a peek – and let us know if you plan on matching a pair with your multi-thousand-dollar Apple Watch.
Have a peek at the timeline below for more information on V-MODA, including our previous reviews and hands-on with multiple models.