USRobotics Cordless Skype Phone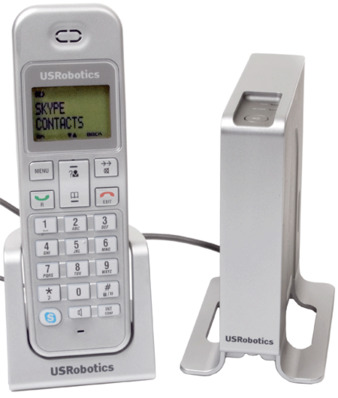 USRobotics announced the USR9630 Cordless Phone for Skype and the USR9631 Accessory Handset.  Essentially, the USR9630 is a base station that connects to both traditional phone line as well as Skype through a USB port on a PC.  It allows up to four cordless handsets to be connected to the same telephone line.  The product does have a drawback, and that's the lack of built-in answering machine.  However, unlike other similar units, it can receive PSTN calls when connected to a landline.
The USR9630 Cordless Dual Phone retails for $119.99 in September, while the USR9631 Accessory Handset will be available in October for a retail price of $69.99.
USRobotics USR9630 Cordless Phone for Skype [via tmcnet.com]