USPTO invalidates Apple's pinch-to-zoom patent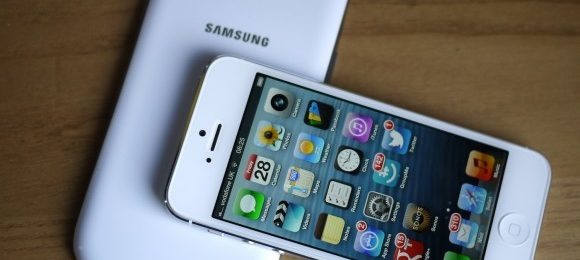 Back in August, Apple won a major victory over Samsung, which was ruled to have willfully violated multiple Apple patents, something for which Apple was awarded over $1 billion in damages. Now the United States Patent and Trademark Office has re-examined one of the patents that was used in determining the damages awarded to Apple. The USPTO rejected all claims regarding the patent.
The issue concerns US Patent No. 7,844,915, more commonly shorthanded as '915 and called the pinch-to-zoom patent. The USPTO invalidated all 21 claims of the patent, although Apple can counter the decision during legal proceedings. Samsung submitted paperwork with the court bringing the results of the re-examination to light.
Yesterday, it was revealed that Samsung had dropped its efforts to gets sales bans against Apple products in Italy, France, Germany, the UK, and the Netherlands. The Korean company is still pursuing its lawsuits over standard-essential patents, however. The precise reasons for amending the lawsuit is unknown.
This isn't the first time the USPTO has looked into patents that Apple used to earn its victory. Back in October, the Patent Office decided that the rubber banding '381 patent, which Samsung was said to have violated with 18 devices, was invalid. Then in November, Judge Lucy Koh expressed doubts about the validity of the '163 tap-to-zoom patent.
[via ars technica]