Using USB Stick as Credit Card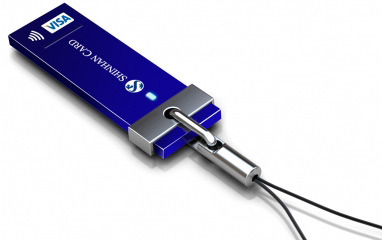 In Japan, it's not unusual to see a cell phone is being used as credit card, like the M-Wallet system feature found in Motorola Mobile's payment system. In Korea, they have the credit stick. Shinhan Card, Korea's biggest credit card company rolled out Korea's first ever USB type credit card yesterday. The convenient USB stick can be used at online internet transaction for secure payment or part of Shinhan's franchise stores with the appropriate IC card reader.
Unfortunately, the Shinhan USB media is strictly as credit card system only, it's not longer capable to employ as a portable storage device. The system sounds really geeky to me but I see it as another burden to carry around.
Korea's First Ever USB Type Credit Card [via etnews]