Use An ATI Card? Get Free Games From Valve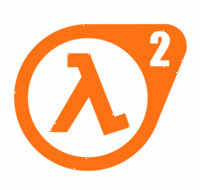 I love free stuff, and I'm sure that all of you do too. Those of you that tend to drop big money on their gaming rigs could probably use some free stuff after spending as much as you do on hardware. Well Valve and ATI have struck a deal that will bring you some free goodies.
The goodies come in the form of free games, Half-Life 2: Lost Coast and Half-Life 2: Deathmatch to be precise. All owners of ATI RadeonT graphics cards will be able to get these games for free over Steam.
I have confirmed that this works with an X1900GT card. It just runs a quick check and then offers the games for a download. You can also purchase Half-Life 2, Half-Life 2: Episode One and a package of both games at a reduced cost. Makes me glad I'm an ATI guy.
Free Steam Games For ATI Card Holders [via crunchgear]