USB4 specification finalized with up to 40Gbps data transfer speeds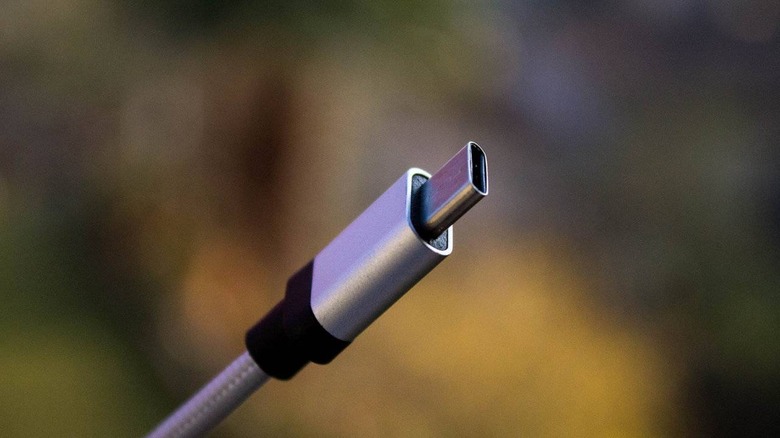 Earlier this year, the USB Promoter Group announced that the new USB4 specification would be published in the near future. That time has arrived, with the USB Implementers Forum (USB-IF) announcing the USB4 spec on Tuesday, September 3. This is the latest major update to the USB specification, building upon the previous USB 3.2 and USB 2.0 architectures. USB4 is, among other things, backward compatible with USB 3.2, 2.0, and Thunderbolt 3.
The finalized USB4 specification is now ready to roll down the pipeline to manufacturers and others, paving the way for the first wave of consumer gadgets that support USB4. The new spec uses existing USB-C cables, offering up to dual-lane 40Gbps speed; this is double what consumers get with USB 3.2.
In addition, USB4 is notable for its support of multiple data and display protocols and its backward compatibility. The finalized specification's announcement follows the arrival of USB 3.2 Gen 1, which was originally launched as USB 3.0 and later changed to USB 3.1 Gen 1. Joining that is USB 3.2 Gen 2, which was originally USB 3.1, and USB 3.2 Gen 2x2, which was originally USB 3.2.
The latter of those — the USB 3.2 Gen 2x2 specification — offers up to 20Gbps via two individual 10Gbps lanes. The new USB4 specification is on the same level as Thunderbolt 3; the USB-IF notes that its USB4 architecture is based on the Thunderbolt protocol spec.
Assuming consumers have 'certified' cables, USB4 will bring a jump from 20Gbps to 40Gbps. With this specification, users will be able to do things like run two Ultra HD displays simultaneously, take advantage of external GPUs, and more. It's reasonable to assume that we'll see the first USB4 devices hit the market in 2020, but nothing has been announced at this time.