USB Moody Hub has memo pad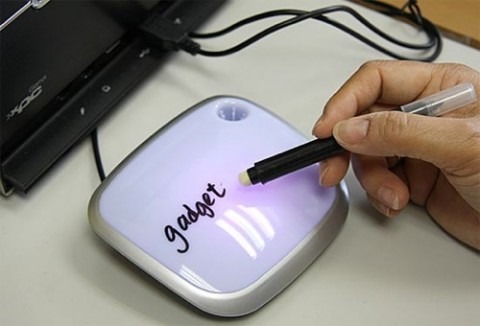 If you're a fan of the post-it note then you might just love the USB Moody Hub. This gadget provides all the connections you need and a convenient memo pad for those moments when you just have to jot something down.
Post-It notes could really clutter up your desk space, so why not opt for something a little neater and reusable? The memo pad on this hub is erasable, so you can write down your thoughts and erase them on a whim.
The USB hub features 3 ports that allow you to connect other hubs or USB devices to your computer. The memo pad comes with a marker that has an eraser built into the tip and the hub itself throws off lighting in red, green and blue. You can get the USB Moody Hub now for $14.
[via Coolest Gadgets]