US Senator proposes bill to ban loot boxes in games for kids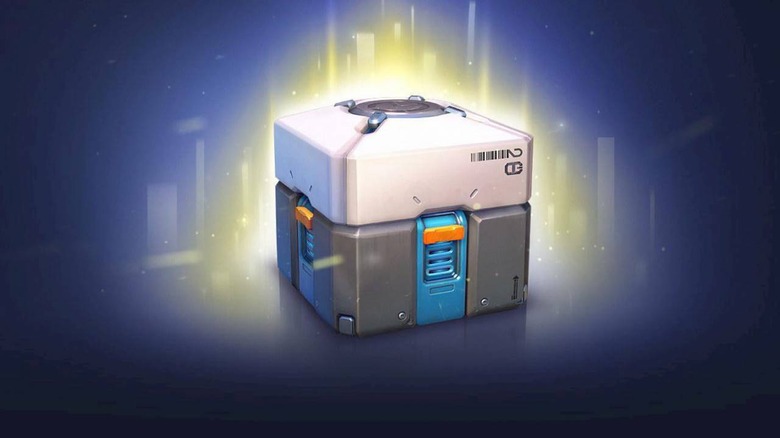 Loot boxes have proven to be a highly controversial subject in recent years, especially as publishers begin to blur the lines between purely cosmetic and pay-to-win microtransactions. Things came to a particularly ugly head when Electronic Arts launched Star Wars: Battlefront 2 with loot boxes that were widely considered to be over-reaching, and in the time since then, we've seen various governments around the world take a stance on the subject. It may not be long before we'll be able to add the US to that list.
Josh Hawley, a US Senator from the state of Missouri, today announced his intention to introduce legislation that would ban predatory monetization methods in games aimed at children. Though the bill hasn't been submitted to Congress yet, Hawley states that it will focus on two key areas: Loot boxes and pay-to-win mechanics.
"Social media and video games prey on user addiction, siphoning our kids' attention from the real world and extracting profits from fostering compulsive habits," Hawley wrote on his website. "No matter this business model's advantages to the tech industry, one thing is clear: there is no excuse for exploiting children through such practices." Hawley goes on to say that publishers shouldn't be able to "monetize addiction" in games made for kids, and that when children play games intended for adults, they should be blocked from making such purchases.
He also gave one example of the monetization he's attempting to curb, drawing specific attention to Candy Crush Saga. He criticizes the fact that Candy Crush Saga serves up a cartoon aesthetic while offering microtransactions that allow players to purchase currency, boosts that make the game easier, and unlimited lives for a certain period of time in exchange for real money.
For now, there's no indication of whether or not this bill will find the support it needs to pass through the Senate. Should it pass, The Protecting Children from Abusive Games Act (as it's called) would empower the FTC to hold publishers accountable, while also allowing state attorneys general to bring lawsuits against companies that defy the law. We'll see where things go from here, so stay tuned.