US Navy declares TikTok a threat, bans it from government phones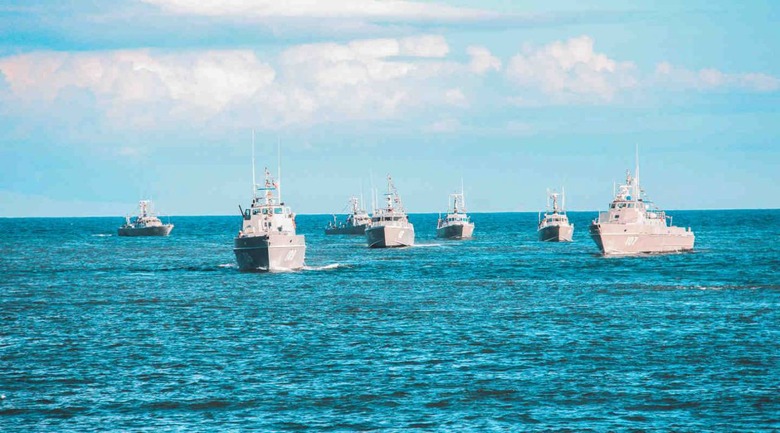 The United States Navy has declared Chinese company TikTok a cybersecurity threat and banned its use on government-issued smartphones. The ban was revealed on a Facebook page intended for US military members; in it, the Navy warns that government-issued phones that have TikTok installed will be blocked from accessing the Navy Marine Corps Intranet.
TikTok is a short video social network owned by Beijing company ByteDance. The app arrived in the US and other countries outside of China in 2017, exploding in popularity and, in recent months, raising concerns over national security. The US government officially launched a national security review of ByteDance's $1 billion Musical-ly acquisition in recent weeks, for example.
According to Reuters, the Navy's TikTok ban went into effect last week. The restriction follows the U.S. Army's instruction in November telling army cadets to avoid the service. The U.S. Navy confirmed the new rule about installing TikTok on government-issued phones via a spokesperson who said that military members are generally allowed to install the social media apps they'd prefer to use.
Sometimes, however, the Navy will instruct members not to install or use a specific service or app out of security concerns. It's unclear whether any other social media apps are currently banned from government-issued phones, but this isn't the first time we've seen such restrictions. Chinese company Huawei, for example, has faced hardware restrictions across government agencies.
The Navy Marine Corps Intranet is a sensitive network featuring more than a quarter of a million computers across 620 locations. This is the single largest internal computer network in the world, spanning the United States, Japan, and Hawaii. More than 700,000 Marines, Sailors, and civilians depend on this intranet, which handles more than 2.3 petabytes of data.