US Blasts China Over Reckless Jet Stunt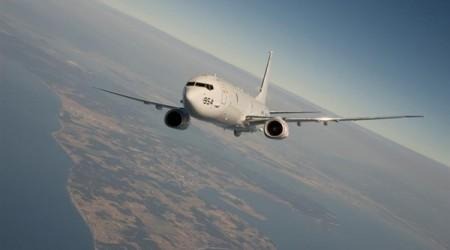 The US Department of Defense has accused China of reckless and potentially deadly flying, after a Chinese fighter jet came within 20 feet of a US Navy plane over the Pacific Ocean. The close-quarters flight took place on August 19th, according to Pentagon Press Secretary Navy Rear Adm. John Kirby, with the Chinese jet making a point of flaunting its weapons to the American surveillance plane.
"We have registered our strong concerns to the Chinese about the unsafe and unprofessional intercept," Rear Admiral Kirby said in a statement, "which posed a risk to the safety and the well-being of the aircrew, and was inconsistent with customary international law."
Navy tests X-47B drone on aircraft carrier
The P8-8 Poseidon jet was on a routine mission and in international airspace when the fly-by took place, according to the Pentagon. Although the Boeing-made aircraft is ostensibly used for monitoring conditions at sea and on the ground, it's also capable of deploying a range of passive and active weaponry.
That can include torpedoes, SLAM-ER and anti-ship missiles, depth charges, and more.
According to Kirby, the unnamed Chinese pilot "passed the nose of the P-8 at 90 degrees with its belly toward the P-8 Poseidon, we believe to make a point of showing its weapons load out."
DARPA's self-guiding bullet can turn corners
The fighter made several passes, traveling both under and alongside the P-8, and at one point came so close that the wingtips of the two were "within 20 feet," before going on to perform "a roll over the P-8, passing within 45 feet."
At the time, the P-8 was located around 135 miles east of Hainan Island, an island province located at the southernmost part of China, across the Gulf of Tonkin from Vietnam.
The DoD is calling the incident unsafe and a step back in military relations between the US and China. No comment has been made by the Chinese government, but according to the BBC this is the fourth such incident observed since March 2014.
VIA TabDump