US Army starts testing pocket-sized IR drones for combat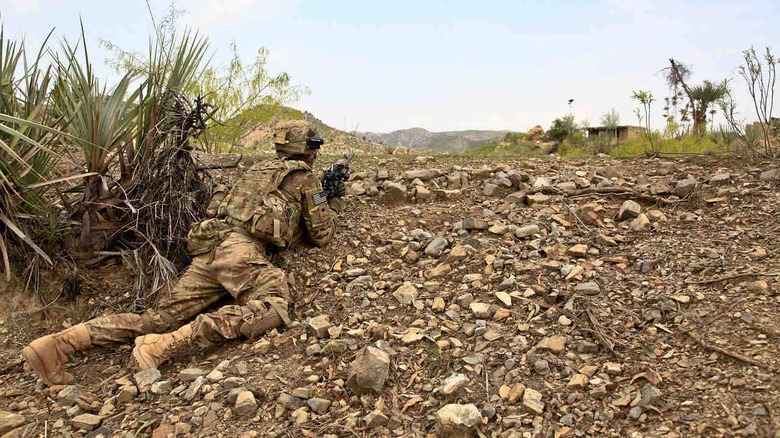 The United States Army has started testing pocket-sized infrared drones in Afghanistan with the expectation that they will eventually become part of a soldier's standard gear. The tiny drones, which are described as resembling miniature helicopters, were made by FLIR Systems. The drones can be deployed in less than a single minute and operated over a full mile.
The US Army purchased FLIR's Black Hornet drones for testing with Special Forces back in 2016. According to the company, its Black Hornet PRS drone is designed for non-specialist dismounted soldiers who need to scan a region for safety reasons, but who aren't able to utilize ground-based sensors or aerial surveillance.
Black Hornet operates almost silently with flight times up to 25 minutes; its built-in high-definition camera provides operators with live video and images, enabling soldiers to remotely check out an area before venturing into it. The drone is viewed as a way to protect soldiers in combat situations.
The small helicopter-shaped drones have been issued to the US Army's 82nd Airborne Division, making it the first infantry Army battalion equipped with the drones for deployment in Afghanistan. According to Stars and Stripes, the Black Hornet will be issued to the 1st Battalion later this year.
If everything goes well, the US Army expects to start issuing Black Hornet as standard gear to soldiers during deployment. According to FLIR, instructors can be trained in less than three days and soldiers can be trained to operate the drones in two minutes.