US Air Force tests new tech to counter simulated cruise missile attack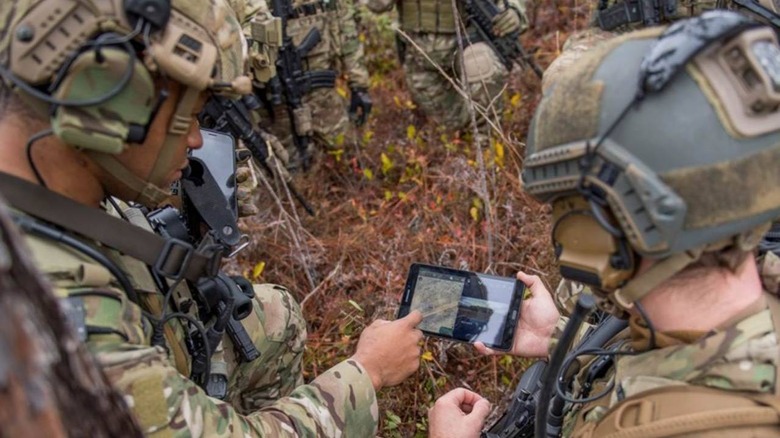 Earlier this month, the United States Air Force tested new technology as part of a real-time mission to defeat a cruise missile threat — a simulated one, that is. The exercise took place across three full days and involved the USAF's Advanced Battle Management System, which was tested as part of a larger concept called Joint All-Domain Command and Control (JADC2). The USAF described JADC2 as a concept that instantly receives and acts upon 'vast' data sets from land, sea, air, cyber and space with support for all branches of the military.
This was the first demonstration of the Advanced Battle Management System (ABMS), according to the USAF, which says that armed forces members from the Navy, Air Force, and Army all worked together in order to test 'multiple real-time data sharing tools and technology,' using a simulated cruise missile attack targeted at the US.
The ABMS technology being developed facilitates the JADC2 concept, which is being developed over the next handful of years. The concept had been 'confined largely to PowerPoint slides' until only recently, the US Air Force said in a statement last week. During the exercise, data 'poured in' to the USS Thomas Hudner destroyer, two USAF F-35s, two USAF F-22s, an Army unit, and more.
All of the data was presented instantly in a command and control hub, with the US Air Force explaining that officials:
...observed information from platforms and people flowing instantly and simultaneously across air, land, sea and space that provided shared situational updates as events occurred whether the information originated from jets, or passing satellites, or from sea and ground forces on the move.
This essentially represents the use of Internet-of-things technologies to aid in real-time joint missions performed by the US armed forces. This test, which is described as successful, will be the first of a regular series of exercises set to be conducted every four months, according to the USAF. Key to the concept is machine learning and artificial intelligence, which crunches and processes the vast amounts of inbound data.