Urbanears Jakan magnetic earbuds are minimalist with single control knob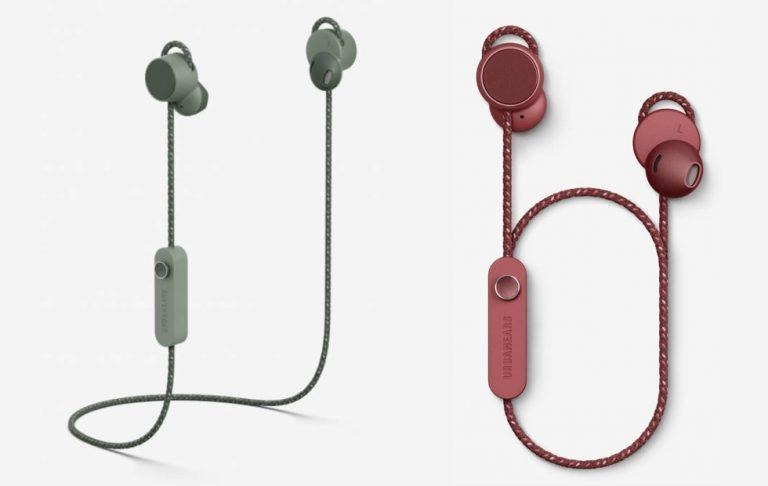 Urbanears has announced Jakan, a new pair of earbuds featuring a magnetic, minimalist design. A key part of Jakan's design is a single control knob for controlling all aspects of the listening process, including skipping tracks, adjusting volume, and answering calls. Also notable are the model's magnetic plates, which improve portability by making it easy to carry Jakan when they're not in use.
Urbanears revealed the new model today, saying the Jakan are both minimalist and ergonomic for on-the-go use. The ergonomic design is adjustable, enabling users to adjust the fit for maximum comfort. Both a tangle-free cord and adjustable loops are part of that design, while the weight is described as "barely there."
Ergonomics aside for a moment, the Jakan are also hassle-free due to the use of magnetic plates in the ear pieces. When not in use (that is, when they're not in the user's ears), the ear pieces can be touched to snap together. This forms a necklace of sorts that drapes around the user's neck, preventing tangles while keeping the unit easily accessible.
The control knob, meanwhile, is a single interaction point via which users control the audio without pulling out their smartphone. The control knob supports track controls, volume, call answering, and voice assistants like Siri. That, of course, is joined by a microphone for taking calls, creating voice memos, and similar.
Users get up to 12 hours of run time per charge, according to Urbanears, which says the audio quality strikes a solid balance between vocals and bass. The Jakan are available now from Urbanears for $79 USD in Slate Blue, Field Green, Mulberry Red, Ash Grey, and Charcoal Black colors.