Urbanears Bagis Headphones Debut In Bright Colors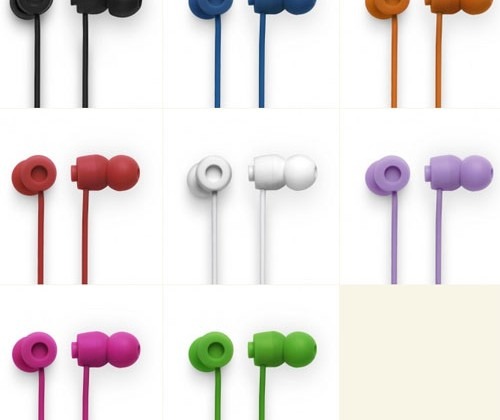 Urbanears headphones are known as much for bright colors as they are for good sound. The company has added a new headphone model to its lineup of offerings that is available in all the colors of the official spring 2011 collection. The new headphone model is called the Bagis and they are in-ear units that block external sounds while you listen to your music.
The Bagis is a new compact version from Urbanears for those needing more portability. They have a rubber housing with a fabric and TPE cord that is designed to eliminate distortion caused by friction on the cable. The earpieces snap together to allow you to carry them around your neck when not being used.
Bagis ships with small, medium, and large ear tips and the cable is 47-inches long. They have a 3.5mm headphone plug and they are designed with an inline remote that allows for answering calls and controlling tracks on the iPhone and other smartphones. The cable also has a mic inside for clear voice calls. The Bagis headphones are shipping now for $30.