Urbanears 2012 Spring/Summer explodes with dazzling flat colors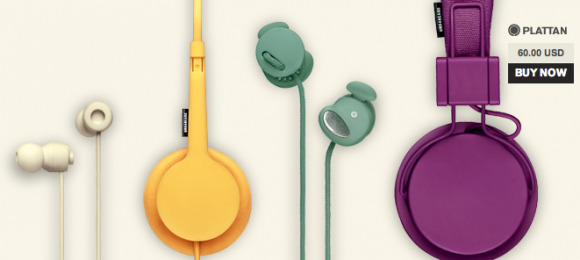 The newest set of everyone's favorite set of one-tone over-ear headphones are headed your way with Urbanears 2012 Spring/Summer collection. This headphone brand is known for its optimization of sound and matching preferences in size, style, design, function, and close relation to the music they're blasting. This newest collection includes Cream, Sage, and Grape colorways to continue to engage your head in the finest of flat color magic.
This collection is also known as Urbanears' 2012SS series, and are available right this moment for all lovers of design, fashionable color-coding, and everyone else who ever wanted a pair of all-yellow jammers. You can now get your own pair of phones or earbuds, several different styles available, in yellow, army green, blue, red, black, gray, white, grape, cream, and sage. Grab the whole rainbow, why don't you?
For those of you that've never before seen these lovely phones in any of their many iterations, have a peek at the Plattan here in its first birthday video from late last year. It's fun and dandy indeed!
There's four different kinds of phones: Bagis, which is the most basic earbud, costing $35 USD, Tanto, this being a $40 non-over-ear headphone, Medis, an EarClick set of in-ear earbuds ringing in at $50, and of course the Plattan, a $60 pair of lovely over-ear headphones.