UPS Puts 100 Electric Trucks On The Road In California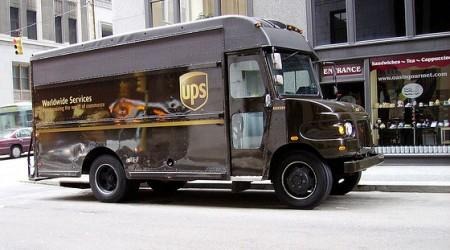 In an effort to cut down on the amount of diesel used throughout the day, the United Parcel Service (UPS) is deploying 100 electric trucks in central California to continually test out its new initiative of going green. While the new trucks might not be able to last all day on a full charge, it's a step in the right direction for eco-friendly vehicles.
UPS has deployed these 100 electric trucks in areas in Sacramento, San Bernardino, Bakersfield, and Fresno. Thanks to the 75-mile range from a single charge, the 100 trucks are said to help cut down diesel fuel use by about 126,000 gallons per year. In total, UPS operates over 2,500 alternative fuel vehicles in the US.
However, UPS isn't the only package delivery company that's deploying electric vehicles. Last year, Federal Express said that it was more than doubling its all-electric fleet to 43 vehicles. That's certainly not as many as UPS has, but we definitely have to give anyone willing to switch to eco-friendly vehicles an "A" for effort.
It's not said exactly when UPS or FedEx may switch full-time to electric trucks, but given that UPS already has 2,500 of them, it shouldn't take long until the company replaces their entire diesel fleet. However, electric vehicles are still in their infancy, so it may take a while until we see them hit the road in larger quantities.
[via Autoblog]
Image via Flickr