UPS launches drone delivery service for transporting medical samples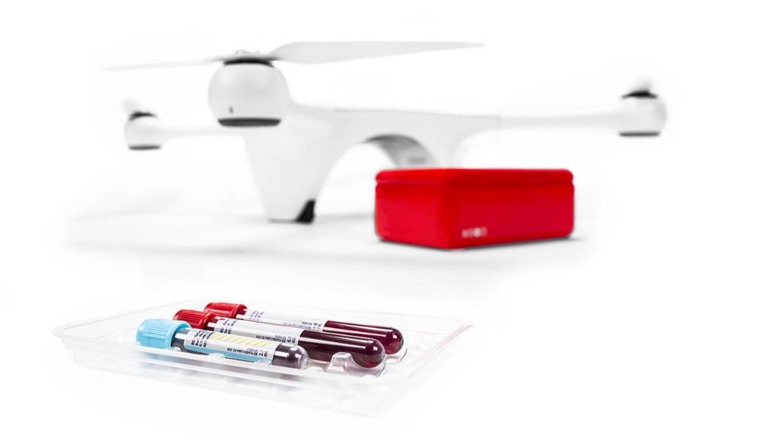 Delivery company UPS has teamed up with Matternet to launch drone-based medical sample deliveries in North Carolina, the companies have announced. The new unmanned drone delivery service involves the WakeMed flagship hospital and campus located in Raleigh, where drones will join existing courier cars in transporting medical specimens and samples.
This marks the first time in the US that unmanned drones have received the FAA's blessing for use in the routine transportation of a product. According to UPS, both the FAA and the North Carolina Department of Transportation will be overseeing the new delivery service, which offers same-day and on-demand medical sample deliveries.
Unlike courier cars, these drones can't get stuck in traffic or delayed by road construction and accidents. The service is said to be more efficient of a delivery option with lower costs and "potentially life-saving benefits." The new service follows Matternet's and NCDOT's first-round test flights on the WakeMed campus back in August 2018.
Key to the new service is Matternet's M2 quadcopter drone, which is able to travel up to 12.5 miles while carrying payloads weighing up to 5lbs. The drone features a "secure drone container" in which a medical professional loads a medical specimen or sample, which could include blood.
Under the observation of a Remote Pilot-in-Command, the drone will travel a predetermined route to the main WakeMed hospital and pathology lab. The program is underway as of today.