Update your GoPro HERO5 Black to v1.20 for auto uploads and more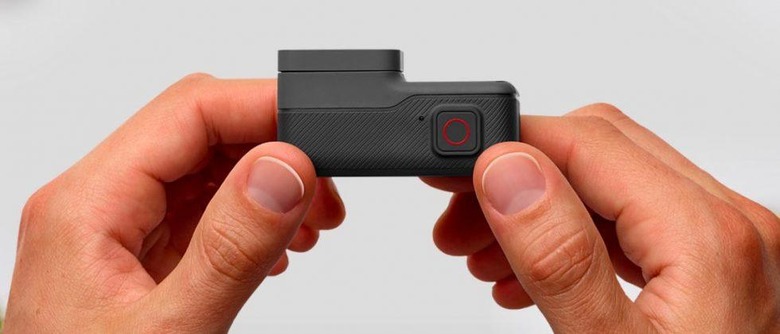 GoPro released firmware version 1.20 for the HERO5 Black action camera this month, adding things like auto uploads for GoPro Plus members, a bunch of bug fixes, improved features, and more. If you have the newly launched camera but haven't yet updated, now is the time to do so, otherwise you'll miss out on its best-yet functionality. GoPro offers a few different ways to update, including via its Quik desktop software.
The HERO5's latest firmware version enables GoPro Plus auto uploads, as well as navigation on the camera's front display using the camera buttons. There are 'key' improvements to connectivity and performance, according to GoPro, as well as new multi-language support for the camera's voice-activated remote (Remo). The full changelog is below:
Highlights:

- Enables Auto Upload to GoPro Plus

- Adds key performance and connectivity improvements

- Enables front screen navigation with camera buttons

Additional Product Compatibility

- Enables support for Auto Upload to GoPro Plus*

- Adds multiple language support for Remo (Waterproof Voice Activated Remote)

- Enables support for Pro 3.5mm Mic Adapter from GoPro

Performance Improvements

- Enables use of Exposure Control with Protune™

- Usability Improvements

- Enables front screen navigation with camera buttons

- Improved touch display accuracy

General Improvements + Bug Fixes

- Adds audio filter when capturing video with Karma Grip

- Improves camera and smartphone connections

- Improves media playback and navigation

- Imports RAW photo and Protune audio files through Quik for desktop



GoPro Hero 5 release details: simply better




There are a few different ways to update your HERO5 camera. You can do so using the aforementioned Quik desktop software, you can update the camera manually, or you can use the Capture app. Register your camera here to download the firmware and update the camera manually. Alternatively, download either the desktop software or the Capture mobile app here and update using them.
Not familiar with the HERO 5 Black? GoPro revealed it in recent weeks and touts it as 'the best GoPro, ever,' a claim substantiated with features including voice control, a 2-inch display, and more. Even better, the HERO5 Black is waterproof to depths of 33ft. without the need for a waterproof housing accessory.
The design differs from other GoPro devices, and includes a single button for power and shutter control. Other features include video stabilization, an optional GoPro Plus cloud storage subscription, and more than 30 accessories. The camera is available now for $399.99, not including protection coverage and SD card.