Upcoming Final Fantasy Brave Exvius is designed for mobile only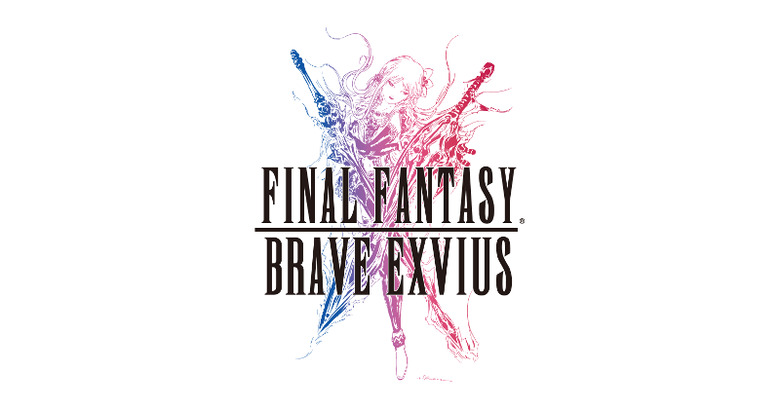 Perhaps with the exception of Record Keeper, almost all of Square Enix's Final Fantasy titles for mobile are ports of existing titles. Record Keeper, however, is more of a reunion party for the franchise's popular characters. The mobile gaming world is definitely ready for an original Final Fantasy title of its own, which is exactly what Final Fantasy Brave Exvius is offering. Unsurprisingly a hit in Japan, Square Enix is finally bringing the game to the West this summer, with pre-registrations now open for getting early bird rewards.
The title, which is somewhat unusual for a Final Fantasy game, is somewhat an amalgamation of Final Fantasy and Brave Frontier, which isn't surprising as the latter's publisher A-Lim is also behin Brave Exvius. This Final Fantasy title even takes some gameplay cues from Brave Frontier, particularly its mobile-oriented controls and mechanics.
While an original story line, FF Brave Exvius follows your typical Final Fantasy plot formula. The world is in danger and you are the only one that can save it. Throw in a mysterious female lead and you get the idea. In this particular world, the forces of Vision and Lapis or crystals keep things in harmony. But a shadow is threatening Lapis and our heroes set to fight it. Judging by the use of the word "crystal" peppered everywhere, the game's world might be set in the Fabula Nova Crystallis multiverse, the same setting for the Final Fantasy XIII trilogy, Final Fantasy Type-0 (Agito), and the upcoming Final Fantasy XV.
Gameplay-wise, Brave Exvius resembles more the pixelated 2D aesthetics of the first six Final Fantasy games, of course designed for easier mobile gaming. Battles are turn-based like the older games, allowing users to set commands for each character at their own pace. One important difference is that summons, like the iconic Ifrit and Shiva, come with full 3D cinematics. Unlike Brave Frontier and more like a classic Final Fantasy ame, FF Brave Exvius allows players to roam around the world and towns, talking with NPCs and interacting with objects. Square Enix also promises the ability to summon popular characters from other Final Fantasy games, like Cecil, Vivi, and Terra. The full roster of available characters hasn't been revealed.
Final Fantasy Brave Exvius launches this summer, which could be any time starting June. The game will first be demoed at E3, starting June 14. Pre-registration for the game is now open, for both Android and iOS, and the more people that register, more rewards will be unlocked for early birds.
SOURCE: Final Fantasy Brave Exvius