Up close with the Kogeto iCONIC for Galaxy Nexus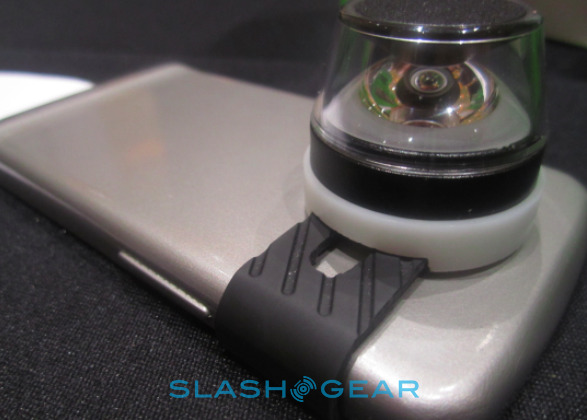 Kogeto had previously released the iCONIC for the iPhone 4 and 4S in the middle of 2011, but now they are expanding their 360 panoramic video to the Samsung Galaxy Nexus. This version is just like the original model, except in the way it attaches to the device. After talking with their representatives, they haven't quite decided on the best way to fasten it onto the phone.
There are currently three different styles they are testing – one was built into the a case, the other slides over the rear, and my favorite is actually a thick rubber band that stretches over the whole device. As you can see, the rubber band is a solid color. They are considering making the rubber band transparent so it's possible still view the band-covered area of the screen.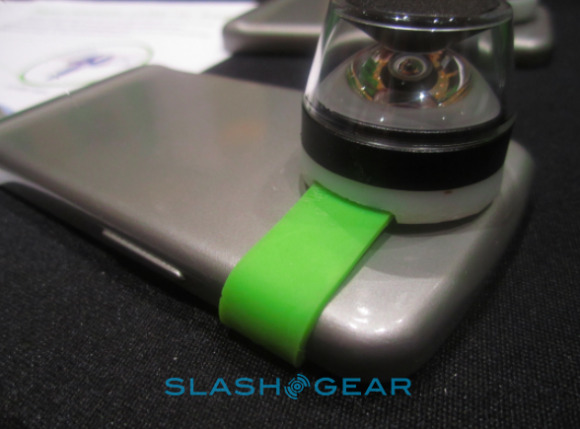 The band will also be easier to produce universally among the hundreds of Android smartphones. They plan on delivering the iCONIC to select Android devices – but why not include them all? The pictures can also be uploaded to Facebook, Twiiter and email just like the iPhone version. Again, nothing much has changed except offering their hardware to a huge new market.