Unlocked Windows Phone 7 Emulator Gets Video Demos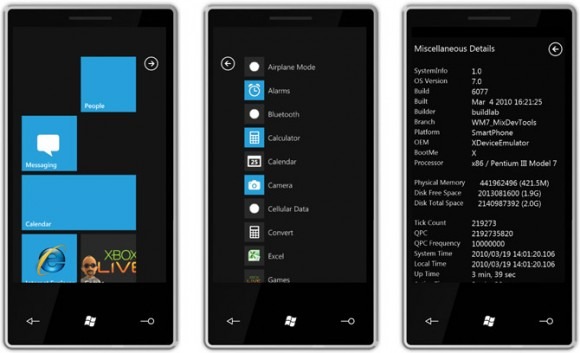 Having been neatly hacked in the early hours of this morning, the Windows Phone 7 emulator has been spilling its secrets ever since.  The original source code for unlocking Microsoft's smartphone SDK may have been taken down, but that hasn't stopped those who grabbed it early from shooting some video of the less public features of the platform.
Videos after the cut
The videos are the handiwork of Australian tech enthusiast techAU, and go through both an overview of the whole Windows Phone 7 experience together with a more in-depth look at the settings.  Of course, part of Microsoft's reason for hiding some of the functionality could be that they're planning to change it prior to the first WP7 devices launching, so things could well change in the meantime.
Windows Phone 7 series emulator walkthrough:
Windows Phone 7 series settings: