Unlocked iPhone 5s availability begins in USA off-contract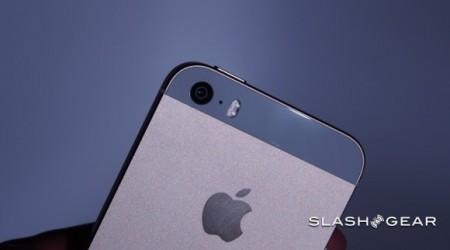 The iPhone 5s has been available for several months now inside the United States, and here near the end of November of 2013 we're seeing the first push of an unlocked, off-contract iteration of the smartphone. This device has been available off-contract inside the USA previous to today, but until now we've not seen the fully SIM-free iteration of the device.
You'll find the unlocked and contract-free iPhone 5s available with either T-Mobile SIM card shipped with it or no SIM card at all. This SIM-free version of the iPhone 5s appearing with GSM-compatibility which, in the USA, means you're working with T-Mobile or AT&T SIM cards if you want to connect. The T-Mobile SIM-shipped version is available now with shipping inside 3-5 business days, while the SIM-free version ships between 1-2 weeks.
All unlocked and contract-free models work in three different internal storage size iterations. There's the 16GB version ringing in at $649 USD, the 32GB version for $749, and the 64GB version for $849, the whole lot available for purchase starting this week through Apple's online store. In-store availability varies – you'll be able to call in to your local store and see, easy peasy.
You'll also be able to see a full iPhone 5s review here on SlashGear for more information on the inner workings of the device. This machine is available in Space Gray, Silver, and Gold, just as each other iteration of the machine does. Meanwhile the iPhone 5c has been available SIM-free since launch.