Unlocked Galaxy S8/S8+ and Note 8 to get Android 9 Pie One UI beta in the US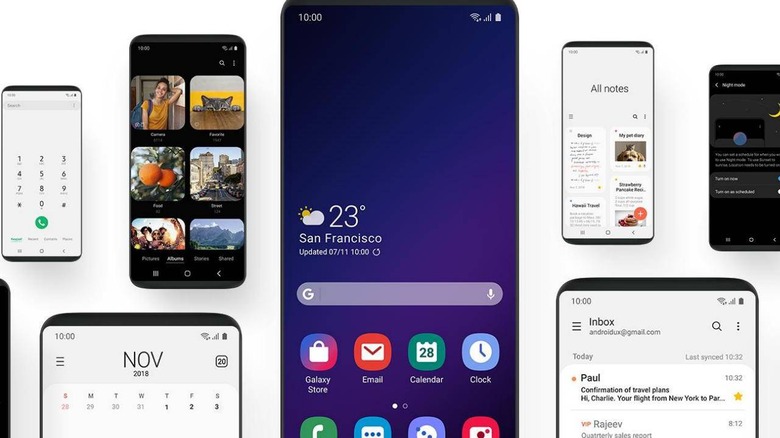 Samsung has had a reputation for being slow in pushing out updates but, to its credit, it seems to at least be trying to change that image. Although not always the fastest, the OEM has been pushing monthly updates at least to its latest flagships. It has also been a bit faster at pushing out Android 9 Pie to the Galaxy S9, S9+, and Note 9. Now that's out of the way, it has thankfully turned its attention to its 2017 premium phones, where testers in the US have started receiving the beta version of the update.
This Android 9 Pie update is big in more ways than one. At around 1.5 GB, it's definitely big in size. And since it bumps the Android version number from 8.1 to 9.0, it's also big on the underlying operating system.
For Samsung users, however, it's a big change because of the new One UI experience Samsung is pushing to its smartphones. The successor of the Samsung Experience, which, in turn, succeeded TouchWize, Samsung One UI is the one experience to rule all Samsung experiences, be it on a regular smartphone, an all-screen (with punch hole) smartphone, and even on a foldable smartphone.
As such, Samsung is introducing some changes to the way the UI behaves, particularly in its own system apps. Most of them revolve around making the most important controls within thumb's reach for tall phones where you can't reach all the way up with one hand. More controversial, however, might be Samsung's overuse of rounded rectangles in the UI, taking Android Pie's theme to the extreme.
Samsung said that it would roll out One UI with Android 9 Pie to the Galaxy S8/S8+ and Galaxy Note 8 within the first quarter of the year. The rollout of the beta for those in the US with an unlocked phone is a good sign that things are proceeding as planned. Hopefully, there will be no major hiccups that would lead to a long delay or, worse, cancellation.