Universal Studios Orlando Pokemon theme park planned for 2020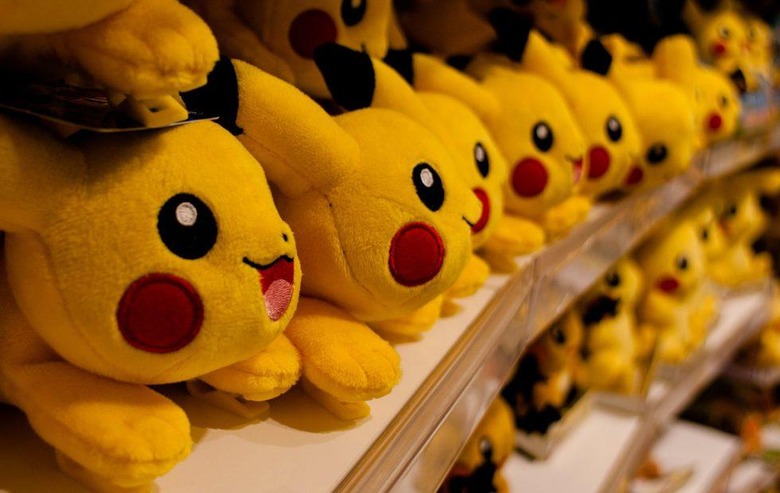 Universal Studios in Orlando, Florida, has plans to add a huge Pokemon theme park attraction, according to a local news source. The addition will reportedly involve opening a fourth theme park, as well as a Pokemon-centric park that revolves around the popular franchise. That Pokemon attraction will be added to Universal Orlando's KidZone, according to the report, joining other popular kid-friendly characters.
The information comes from local news agency WFTV9, which reports that one of its news anchors, Jamie Holmes, got a scoop on the plans. Assuming the information is correct, Universal Orlando plans to build the Pokemon attraction in a section that was previously slated for a Donkey Kong roller coaster and Mario Kart attraction.
The rides won't be scrapped, but instead moved elsewhere to a section of property the company recently purchased. In their place will be the Pokemon attractions, the agency says, which is part of the park's overall work with Nintendo. The report indicates that Pokemon will be found throughout the park.
The newly purchased land will be the destination for Universal's fourth theme park, one that'll heavily feature iconic Nintendo characters. The company has previously dedicated large areas of its real estate to popular franchises, notably Harry Potter. However, these grand plans will take a lot of time, and so visitors will be waiting years to experience the attractions.
Again, assuming the sources are correct, the Pokemon attractions won't open at Universal Studios until 2020. As well, the company is planning to add a Harry Potter roller coaster, which is scheduled for launch next year. The decision is reportedly part of the company's efforts to remain competitive with nearby theme park giant Disney.
SOURCE: WFTV9ABC