Unicode 10 arrives with bitcoin, hijab, Colbert emoji and more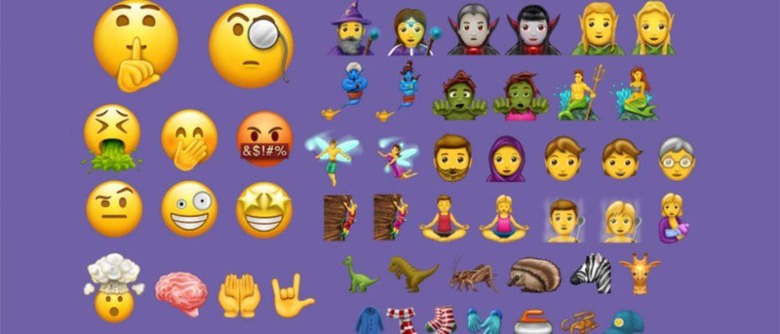 Unicode Standard version 10.0 has been unveiled by the Unicode Consortium, which says emoji fans can expect to find such notable things as the 'Colbert' emoji face, a bitcoin character, and more. There are a total of 56 new emoji characters, as well as four new scripts that bring the total number of scripts to 139. Unicode 10 is also bringing with it support for some of the 'lesser-used languages and unique written requirements worldwide.'
Unicode 10.0 was released today, the Consortium says, though you'll have to wait for updates with them to roll out. iOS users can likely expect the iOS update with the new emoji support to arrive sometime this autumn/winter season. As mentioned, the latest version brings support for languages that aren't used so often, including Masaram Gondi, Soyombo, Nushu, and Zanabazar.

If you're a bitcoin fan, you may also be happy to find out that Unicode 10 has added support for the cryptocurrency's symbol, which resembles a capital 'B' with a couple lines through it (like the $ sign). This has been established for the code point U+20BF; the Consortium says this is a regular unicode character rather than an emoji.
There's a bunch of emoji arriving, including a couple of new dinosaurs, but perhaps one of the most anticipated is the 'Colbert' emoji with a raised eyebrow (above). This emoji is named after TV personality Stephen Colbert who is known for making a similar facial expression. Other emoji arriving include a face with a monocle, a dude with a luscious beard, a hijab, some food like broccoli/coconut/steak/pretzel, a breast-feeding emoji, and more.
SOURCE: Unicode