Unexpected magnetic north pole changes mean new world magnetic model map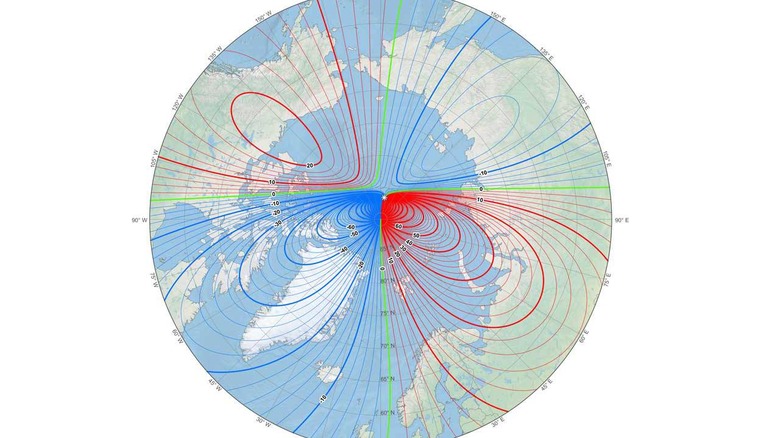 It might sound like something out of a Hollywood disaster movie, but the world's magnetic northern pole has changed. The magnetic north pole is the point that compasses point to as north and is important to all sorts of navigation technologies. The northern magnetic pole always moves, resulting in a new map of the World Magnetic Model (WMM) every five years.
However, the magnetic north pole is moving faster than normal resulting in a new out of cycle release for the WMM. Normally, new WMM maps are released every five years, and the next release was due at the end of 2019. Since unplanned variations occurred, the map update was released out-of-cycle.
The next official WMM release will be WMM2020 and will launch next year. Updates are made to ensure that navigation is safe for military applications, commercial airlines, search and rescue operations, and other needs around the North Pole. WMM data is also used by NASA, the FAA, U.S. Forest Service, and for mapping and satellite tracking. Smartphone users also rely on WMM data for accurate compass apps, maps, and GPS.
For an idea of how much change has happened over the years, the declination of Denver International Airport has changed a bit over 2.5-degrees in the 22-years since it opened. Declination is important to compasses as it helps correct navigation systems for a variety of uses. Declination is the difference between true north and where the compass points to.
With the magnetic field of the Earth changing more than predicted, the values can be off requiring an out-of-cycle update such as this. The magnetic field changes due to unpredictable flows of the Earth's molten core. Currently, the northern magnetic pole is moving from the Canadian Arctic towards Siberia.