Undercutting Tesla, the Jaguar I-PACE takes the EV war mainstream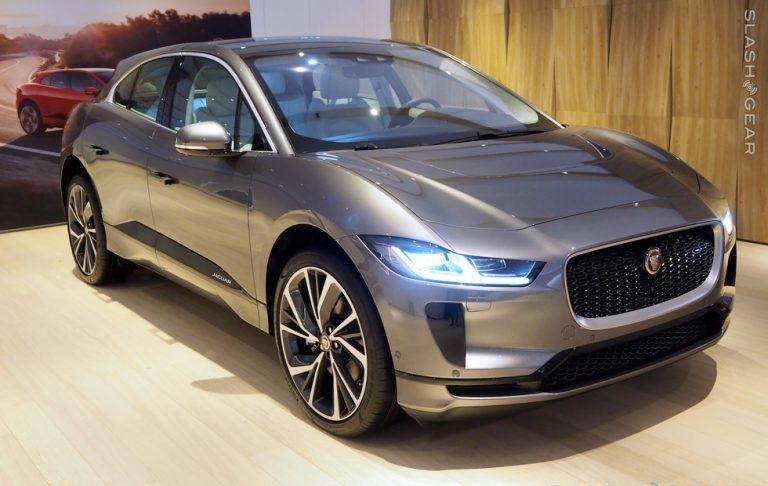 Tesla will need to share the premium EV limelight, a message that has chosen the 2019 Jaguar I-PACE to make its zero-emission arrival on. The new electric SUV not only undercuts the Model X and Model S it does so significantly, coming in $10k cheaper than Elon Musk's most affordable SUV. For would-be electric car enthusiasts, it's a sign that the tipping point we've long been waiting for is finally near.
What Jaguar has done with the I-PACE bears mentioning again. From concept car to production vehicle, Jaguar has not only retained the seductive styling but doubled-down on the appeal. It's a testament to what tech-focused drivers have been asking for from "legacy" automakers (and typically coming away disappointed) and that Jaguar has comprehensively delivered on.
So, the 2019 I-PACE has battery power enough to settle even aggressive range anxiety. It offers just as many creature comforts as the automaker's gasoline cars, rather than some hair-shirt version that associates environmental friendliness with undue piety. The features that Tesla has been vaunted for, like over-the-air updates, have been embraced; Jaguar has implemented rapid charging, too, and wrapped the whole thing in a beautifully crafted cabin that puts Tesla's cars to shame.
That's not to say the Jaguar is the be-all and end-all in new, high end EVs. Indeed, it's merely the start of a wave of such vehicles. While the established automakers may have been sluggish to respond to Tesla's message that green car sales aren't a contradiction in terms, once engaged they'll be relentless.
The near future includes highlights like Audi's e-Tron, which is expected to beat the Jaguar on range and include its maker's usual cutting edge technology. Other cars from BMW and Mercedes are waiting in the wings. Importantly, unlike the niche city runabouts or the oddballs that wear their eco-credentials clearly on their sleeves, these are market-friendly crossovers and SUVs, the segments most in demand by new car buyers.
In short, this is no niche play – something that Tesla, for all Elon Musk's grand plans and the ambitious democratization talk of the Model 3, could still be accused of, with its boutique-level production numbers. The stalwarts of the auto industry may have been slower, but if there's one thing they know well it's how to scale production dramatically. There's good reason, for example, why Polestar's brand new hybrid coupe isn't being viewed with the same skepticism as the many other seductively designed electric coupes new automakers have rushed to promise in recent years: Polestar can count on Volvo's experience in ramping up production lines efficiently and effectively, even if it's a brand only enthusiasts are really familiar with.
SEE MORE: Jaguar I-PACE Gallery
The lingering concerns around charging do, to some extent, remain. Most established automakers continue to protest any suggestion that they should follow Tesla's path and build their own Supercharger network. Figuring out when, and where you'll recharge your electric vehicle remains trickier if you're not a Tesla driver than it ought to be.
That may have flown when the audience comprised early adopters willing to sacrifice their time and put in the charger location research, but mainstream buyers tempted by the I-PACE, e-Tron, and other such vehicles will undoubtedly prove less patient. We'll certainly see a growth in smart navigation systems – such as the Jaguar has – which take into account charging patterns and positions when figuring out a route. Some sort of coalescing of charger providers into a more joined-up network that mimics Supercharger cohesiveness without necessarily falling under the same corporate umbrella seems likely, too.
For Tesla, it's both a validation of its message and a thrown-down gauntlet. It'll still get plenty of attention, but the competition it has always said it wanted to provoke into action is finally starting to arrive. Jaguar is just the start of it; things are going to get interesting very soon indeed.