Uncharted 3 online mode free-to-play for anyone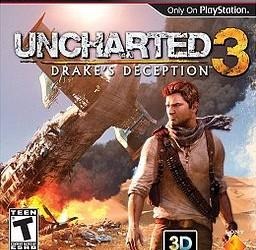 The PlayStation Network has just released the online multiplayer aspect of Uncharted 3 for free. Anyone with a PlayStation Network account can download the online part of the game without actually owning the game. Of course, there are a few limitations that come with this free-to-play release, and there will be micro-transaction features added to the game at later dates. There will be premium packages that players can buy if they want more in-depth multiplayer action.
First thing to note is that Uncharted's online multiplayer is free only for the first 15 levels. You're welcome to keep playing the game for free, but you'll never advance farther than level 15. The other levels can be unlocked through micro-transaction purchases. If you want to increase the level cap to 25, you'll have to pay $4.99, and if you want to remove the level restrictions altogether, you can pay $19.99. In the online multiplayer portion, you are able to play multiplayer matches against other players, as in Team Deathmatch, Capture the Flag, and more, but if you want to unlock Co-op arena, you have to pay $9.99. If you want to unlock the Co-op adventure mode, you'll have to play $11.99
If you want all of those features, it would be better to purchase the entire game digitally from the PlayStation Network. For $39.99, you'll get all of the multiplayer features, 12 DLC maps, and over 40 character skins. The developers for Uncharted 3, Naughty Dog, has stated that for gamers who have already purchased Uncharted 3, there will be special gifts available for you, one being a special shirt that you can equip on your characters.
This free-to-play deal for Uncharted 3 is more like a demo to lure players in. It's great for players who want to test the waters before actually committing to buying the game. Naughty Dog has stated that Uncharted 3's multiplayer is a very successful aspect to the game, and that over 500,000 players log in each month to digitally kill each other. Over 3.5 million players have played over 37 million matches in the game. You can head over to the PlayStation Network right now to download the game and join in on the fun.
[via Naughty Dog]