Unbreakable New Panasonic Toughpads will break wallets instead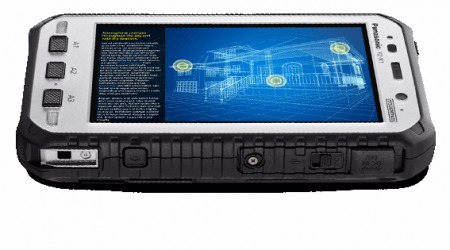 Panasonic may not be as active in the smartphone rat race anymore, but it isn't completely out of the rugged mobile device ring yet. It has just revealed the availability and pricing of two of its newest devices, the Windows Embedded-powered Toughpad FZ-E1 and the Android-powered Toughpad FZ-X1, both very rugged 5-inch tablets.
Yes, you heard it right. Panasonic is billing these two as tablets. Just that they are quite smaller than the smallest tablet. And they sport voice, on some models, and data connectivity, Practically a smartphone, but Panasonic prefers to call them handheld tablets. As their model numbers might tell you, these two are both the same and yet different. As mentioned, one bears Windows' almost unnoticed embedded operating system while the other runs a slightly older Android 4.2.2. The Windows FZ-E1 also has a faster processor, a 2.3 GHz quad-core Qualcomm Snapdragon 800, while the FZ-X1 is left with a 1.7 GHz quad-core Snapdragon 600.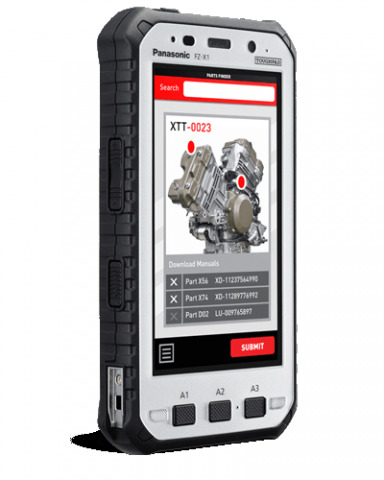 What makes these similar is in how tough they are, and in this matter Panasonic really knows what "tough" means, even if it has a rather strange definition of a "tablet". Rugged smartphones like the Samsung Galaxy S5 or its Active sibling definitely have nothing on these two. Yes, Samsung's smartphone might be waterproof, but the new Panasonic Toughpads boast of an even higher IP65 and IP68 rating, helping it survive under 5 feet of water for 30 minutes. It can also survive extreme temperatures of -4 °F to 140 °F (that's -20 °C to 60 °C). And to really live up to its tough moniker, it reaches the US military's MIL-STD810G certification, which means it will not die from a 10-foot drop.
As a smartphone, or tablet rather, the device does quite well, with 2 GB of RAM, 32 GB of storage, support for almost all kinds of WiFi, cellular, and Bluetooth networks, an 8 megapixel rear camera, and a 1.3 megapixel front shooter. The 5-inch display might only run up to 1280x720 pixels, but Panasonic made sure that it will still be usable in the bright sunlight of hot atmospheres or with gloves on in frigid locations. With all those features, you will have to settle for a rather thick slab, which Panasonic amusingly describes as 1.2 inches thin, which is equivalent to being only 30 mm thin.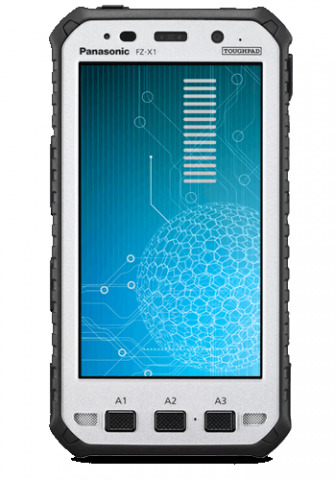 The Panasonic Toughpad's tablet nature does show when it comes to configuration options, as there is a WiFi-only variant as well as one with broadband data and one with telephony features. The prices, however, will probably leave consumers' jaws hanging, though these devices are targeted at enterprise and industrial customers anyway.. The Android Toughpad FZ-X1 with WiFi will cost $1,799 while the mobile broadband model costs $1,849, both available starting August. The Windows Embededed-toting Toughpad FZ-E1 WiFi-only version will cost $1,899 when it launches also in August, but the mobile data capable model will only launch in October with the highest price tag of $1,999. The FZ-X1 (that's with Android) variant that can make phone calls won't be out in the market until January next year, for a price of $1,899.
SOURCE: Panasonic