Unboxing Yuneec Typhoon Q500 4K Drone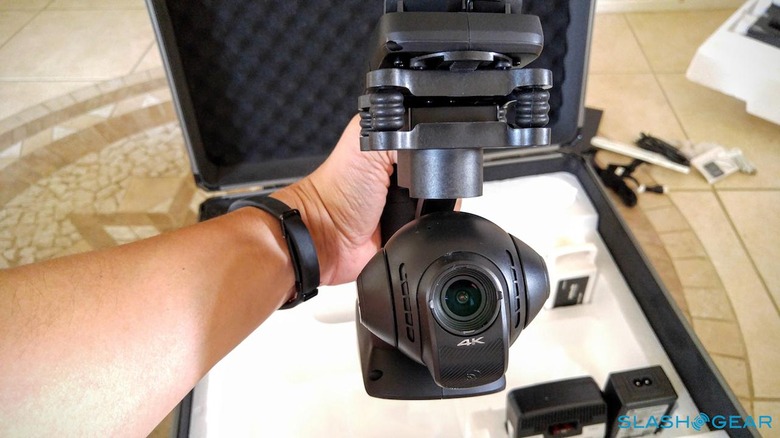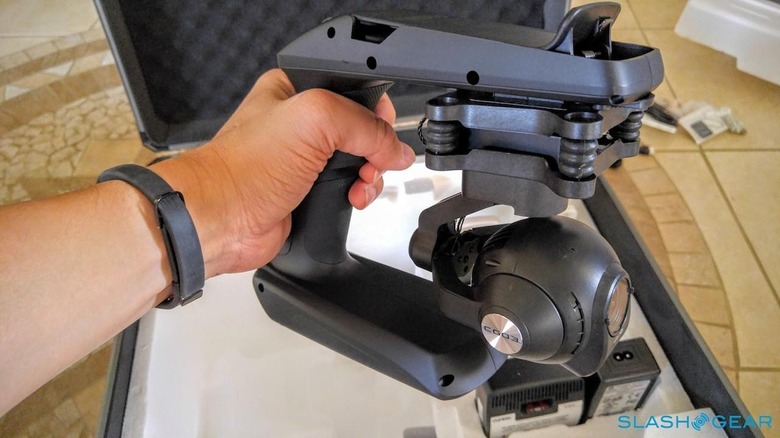 Typhoon Q500 4K is a step up from Yuneec's current offering of the Q500+ which only capture HD 1080p video and shoots 16 MP still images using the CGO2+ 3-axis gimbal camera. New for the Typhoon 4K is 1080p/120fps slow motion video with option of manual camera setting – in addition to capturing ultra-high definition (UHD) resolution / 4K videos and 12 MP photos. It also comes with a sturdy carrying case and a handheld SteadyGrip. The uniquely design handheld SteadyGrip comes standard – attaches the new CGO3 4k 3-axis gimbal camera to the front using your iPhone or Android phone to shoot via a free CGO3 smartphone app available on the AppStore or Google Play.
The ST10+ Personal Ground Station or controller has a built-in 5.5-inch touch display and a resolution of 854 × 480 pixel. Besides controlling the Typhoon 4k, other functions include capturing videos, photos and also displaying in-flight telemetry data.
The CGO3 camera is 115-degree wide-angle and according to Yuneec, the lens is distortion-free. Of course, we'll need to find this out for as soon as we get some air time with it.
Two 5400mAh 3S 11V LiPo batteries come with the Typhoon 4K yielding up to 25-minutes of flying time for each pack.
$1,449 option comes with an aluminum carrying case and two batteries while the $1,299 doesn't include the case and has only one battery (a charger comes with both options).