Unboxing the Nokia E70 Smartphone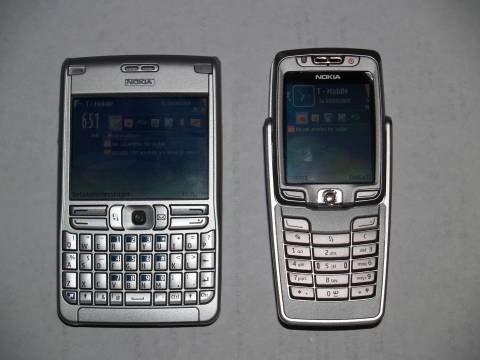 While it's still very early to provide an accurate feedback on the Nokia E70 smartphone, I do want to say a few things. The split keyboard is somewhat of an acquired taste. Similar to sushi, once you're hooked on it; you're pretty much hooked. However, I prefer the full time availability of the keyboard on the E61 (click to watch the unboxing of the Nokia E61). The other BIG difference that creates the urge to run back to the E61 is the screen size. The screen size on the E70 is much smaller, compared to the E61 . Nonetheless, the screen is still very beautiful and the text is super clear. I'm annoyed by the very limited shared memory allocated to the web browser. For a super smartphone with WiFi, there's just not enough memory for browsing. I'm definitely going to contact Nokia to get an explanation on this. Click over to watch the unboxing video.
Enjoy the unboxing ceremony of the Nokia E70, and be sure to check back in a couple of days for the full review.